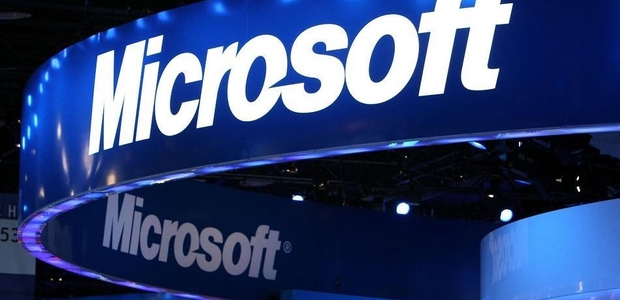 Four Sub-Saharan schools were selected as Mentor Schools this month as part of Microsoft's 2014 class of Mentor Schools and the Inaugural Class of Expert Educators. The awards recognize educators and institutions that excel in using technology in the classroom to improve both learning and teaching.
As part of the yearlong program, as teaching professionals with solid experience on the ground, the winning schools will advise Microsoft on education innovation, review and test products, and help the company to better understand how technology can be integrated successfully into the classroom.
Microsoft selected the winners from an expansive pool of international applicants that included more than 22,000 educators in 158 countries vying for a spot in the Expert Educators initiative, and approximately 250 schools in 75 countries seeking a place in the Mentor Schools program.
The winning schools in Sub-Saharan Africa included the Jabi Government Secondary School in Abuja, Nigeria, Gayanza High School in Kampala, Uganda, the Sir Abdool Razack Mohamed State Secondary School in Port Louis, Ma
uritius, and the Aga Khan Secondary School in Mombasa, Kenya.
Microsoft has published the applications of the award recipients online to showcase their achievements. In an effort to help destroy the enduring stereotypes that technology plays no role in African education, AfricanBrains offers readers below excerpts from the applications of the winning Sub-Saharan schools.
Aga Khan Academy
Mombasa, Kenya
http://www.agakhanacademies.org/mombasa
"Our vision:
The school intends to develop future leaders. This is done through teachers by connecting the teaching and learning to real-life, developing inquiry method of teaching and learning and embracing the strands (Pluralism, Economic for development, Cultures, Ethics and Governance and Civil Society). The learning in the school will include service learning where students will be involved in community service as part of their learning. The school will embrace reflective practice where students and teachers will engage in reflection for improvement. The professional learning in the school will be enhanced to develop a community of learners as well as reaching out to teachers from the public schools to interact, model and share good practices. The school is aimed to become a model school on how effective teaching, learning and assessment can be models in a learning environment that is supportive and encouraging. The whole community will be encouraged to learn continuously with joy.
Interesting or innovative practices that take place at our school:
Every third Wednesday the school ends at 2.45 p.m. From 3 p.m. to 4.30 teachers are engaged in professional leaning in threads which they have chosen to participate. During the 13 week semester the faculty takes up an action research which culminates to a research report to be presented at the end of year internal conference. The lesson learnt by the teachers are also shared to the community where we have a day long discussion forums led by the academy faculty and attended by teachers from the public schools. In this session sky drive is used for signing up and sharing document, YouTube video, office for documents and presentations, AutoCollage, Movie Maker, Photo sync, photostory during the sessions. We use outlook for emails and sharing schedules. These technologies have enabled us to work well. We are now exploring blended learning by using Digital content software to enable teachers to revisit the professional learning sessions…
How our school is influencing others:
The school has had an impact locally with over 300 schools working with us the influence is evidenced especially in the literacy, numeracy, ICT enhanced pedagogy and leadership and management. Internationally our school has participated in MUN activities, global peace, and Global virtual classroom and interacted with other schools globally. We also host holiday camps from schools from Taiwan and US where we expose them to what we do and they really take that up. We pride ourselves as a model. We don't tell but rather live it. We invite people and we share what we do. Since we are a network school with 3 schools currently growing to 18 later we have inter-academy session within our network. We also have session with other Aga Khan schools in the region that is Tanzania and Uganda. In a nutshell we are a learning school where we interact share learn and explore ways to get better. The schools we interact with also offer us areas to learn hence we are evolving continuously."
Source: Microsoft Partners in Learning, http://www.pil-network.com/
Gayaza High School
Kampala, Uganda
"Our vision:
An open, collaborative and participatory learning environment. We want to create border-less classrooms within our school with an Open and interactive teaching learning environment coupled with a holistic evaluation of students in the classroom and beyond.We want to lead in the integration of technology within the secondary education system in Uganda.We envision a school where learning takes place from anywhere on the compound facilitated by anyone among the members of staff.We want the parents and community members to fully participate in the teaching and learning process so that we can bring real life learning within our schools. We strive to test out working models that we can share with the other schools so as to influence change within the teaching and learning process within the Ugandan schools.
Interesting or innovative practices that take place at our school:
We carry out professional ICT development for both our teachers and those from other schools. Staff professional development programs include basic computer skills using the Microsoft Learning Digital Life Styles package, media production skills and Innovative teaching. We also offer ICT training for parents and ICT literacy for students and the other 21st century skills for learning. We also engage in community outreach programmes. We have introduced eLearning within our curriculum and designed an online elearning platform which can be accessed at http://etutoring.gayazahs.sc.ug. We encourage our teachers to post classwork and student activities on this platform for our students to use but also for other schools to benefit from. This platform is an open source and we would like to share all our work to the rest of the schools through this medium. Students are trained in creating e-content which is also shared here. This gives them chance to publish while young.
How we are making an impact:
First and fore most all our holiday work is sent through this elearning platform so we save on the paper we use. Many of the exercises are self evaluation marked by a computer on completion and this helps the students to get an immediate feedback as soon as the exercise ends. This has helped us to limit on exercises that are given and not marked or are marked late and this has increased on the motivation of the students.The parents can now follow closely the learning that happens in our school since they oversee the computer work at home but also keep checking to see the new assignments uploaded on the platform. We train our new parents in basic computer skills so as to facilitate this programme at their home.Some of the exercises have been viewed by over 2,000 people in just 1 year coming from across the country and abroad and this gives us the satisfaction that the content is well received. Many of our parents have bought laptops for their children and they can bring them to school."
Source: Microsoft Partners in Learning, http://www.pil-network.com/
Jabi Government Secondary School
Abuja, Nigeria
"Our vision:
We aim to give each child and educational process designed to prepare them for life and career in a rapidly changing 21st century world. To build a learning community where teachers and students use technology in innovative ways to enhance the quality of teaching and learning. To transform all the 60 teachers from being teachers to being coaches. To become a mentor school for teachers in neighboring schools, mentoring and assisting them to become comfortable technology users in their classrooms. To ensure students graduate from school with necessary skills and characteristics they need to become global citizens.
Interesting or innovative practices that take place at our school:
Building Teacher Capacity: Following the setup of a Digital Hub in our school by the British Council in 2010, and introduction of the "Badiliko" workshop for principals and teachers, the principal and staff of the school have benefitted from several capacity building workshops facilitated by Iyke Chukwu. These workshops center around Change in the way teachers teach and the way students learn, it also incorporates acquisition of basic ICT skills, innovative teaching and learning and internationalism (British Council Schools Online program – Connecting Classrooms and the Microsoft Partners in Learning Network). As a result of these workshops, every teacher in the school are now comfortable and confident technology users in their classrooms. In recognition of this and to further motivate the teachers, the school was made a model e-Learning school. The technologies we use include students Classmate Pcs for 1:1, Desktop computers running Windows 7 and Office 2010.
How our school is influencing others:
Locally: The British Council set up the first Digital Hub in Abuja in our school in 2010. Thereafter, I trained all teachers in the school on the "Badilkio" curriculum. The 60 teachers all signed up on the PIL Network. Nationally: In March/April 2012, I trained 40 principals and 150 teachers from 50 other secondary schools. The ripple effect was that the principals and teachers who participated in the training went back to their schools and implemented new innovations they learnt at the training, this impacted positively on student achievement. In July/August 2013, with additional funding from Microsoft and the British Council, and using the three new digital hubs, I again trained other set of 204 teachers from 20 secondary schools around Abuja. Internationally: Our school got a partnership with St. Mary's Church of England High School in London, on the British Council Connecting Classrooms project. Our students have exchanged cultural and educational info with the UK students."
Source: Microsoft Partners in Learning, http://www.pil-network.com/
Sir Abdool Razack Mohamed State Secondary School
Port Louis, Mauritius
"Our vision:
SARM is a centre of excellence where we revisit the goals of education to help our students become world citizens. We shall rise up as shinning stars by the strength of knowledge to reach for excellence to learn, serve and excel. SARM is a centre of innovation to develop the 21st century skills & holistic development of pupils. Our dream remains to see our country emerge with the thirst & passion for lifelong learning & perpetual improvement. We shall empower teachers & students to develop capacity to emerge as champions of change. Teachers & dents learn, share & build capacity through online forums & workshops. Parents are invited to partake the journey of their children at school & help them grow as responsible world citizens. We are commited to open our doors to the community to broaden the circle of opportunities for students by enlisting the support of all stakeholders. We shall develop the capacity of the school as a learning organisation by adopting the ICT-CFT comp Frmwrk for teachers.
Interesting or innovative practices that take place at our school:
At SARM we assess each child's learning needs by talking & listening to them.We enhance competence and confidence by giving pupils opportunities to decide their own learning objectives. We adopt a student centered approach where pupils assess their own learning & work & that of peers. We further promote learning outside school using various ICT tools. At SARM we have moved away from the traditional 1-to-many teaching model to a more dynamic teaching & learning environment. We use group working, peer tutoring & scaffolding methods. Students decide about their group size, composition, classroom arrangement & how to present their work e.g with a video, photo, ppt or simply using an interactive board. The role of the teacher is as 'a guide on the side & to make the classroom the student's territory. Learning is also taking place outside school premises using social networks and blogs. Pupils have collaborated & shared their experience with 3 primary & 2 secondary schools. At SARM "every child matters".
How we are making an impact:
This new approach has enhanced the motivation & attitude of both teachers and students towards work. Positive & negative aspects are discussed with other teachers to provide room for improvement. Quality of results & behaviour have improved & parents give positive response of the actions engaged aimed at the overall development of their child. There has been a rise in student enrollment. ICT tools and innovative pedagogies used at SARM are now being adopted by many schools in the country after workshops carried out by SARM.We have also been nominated for the public sector excellence award in Aug 2013.The school is also used as a centre of research for an individual researcher from UK in the field of leadership and innovation. We have shared our good practices with a Keynian delegation consisting of top officials of their educational sector. AISEC has used SARM for its world tour program on biodiversity. Finally, students have become active knowledge seekers, social entrepreneurs & peer leaders."
Source: Microsoft Partners in Learning, http://www.pil-network.com/
Honoring the educators and school leaders transforming education through technology.