Although media are habitually inclined to focus on North Africa as far as technology inside and outside of African classrooms is concerned, tech innovation is developing all across the continent. Resulting in an informational gap that blinds global tech firms from the immense opportunities awaiting them just south in the Sub-Saharan region, the coverage is distracting, veiling a nascent technological revolution.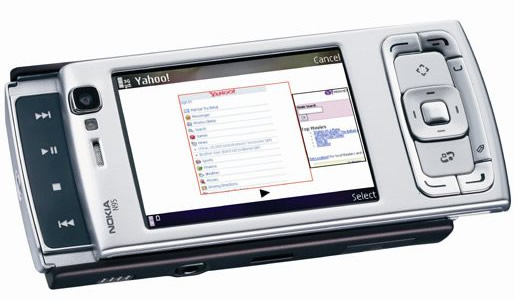 Surprising to some, nations in Sub-Saharan Africa are making even more awe-inspiring strides, bringing to life new methods of teaching and learning through the innovative application of hardware that would generally be considered "too outdated for use" in the West. From Tanzania's unprecedented BridgeIt program that allows teachers to download digital educational videos on Nokia N95s to feature-phone apps providing distance education to children residing in remote areas, such powerful demonstrations of innovation should serve as a wake-up call to global tech firms that have so far failed to expand to Sub-Saharan Africa, as the people become progressively more tech-savvy at an increasingly younger age.
As a case in point, four schools in Sub-Saharan Africa were selected this year as Mentor Schools in the 2014 class of Microsoft's Mentor Schools and the Inaugural Class of Expert Educators. The winners were chosen from a pool of international applicants including 22,000 educators in 158 countries in the Expert Educators and roughly 250 schools in 75 countries in the Mentor Schools program. Paying tribute to teachers and institutions that excel in using technology in the classroom, the program has recognized the achievements of four schools in the geographically disparate Mauritius, Nigeria, Kenya, and Uganda.
And their use of technology is truly astounding.
While the Jabi Government Secondary School in Abuja, Nigeria has educated its entire teaching staff to use technology in the classroom, Gayaza High School in Kampala, Uganda has designed an impressive online platform where its teachers can post classwork for their own students, which is also openly accessible to interested students enrolled in other schools throughout the country.
A laudable initiative, the Microsoft program runs for one year and provides award recipients with the opportunity to advise the company about innovation in education and to help Microsoft understand how technology can be better applied in real-world settings to improve the learning experience. Just as importantly, though, the program has inadvertently demonstrated that, today, technology is used with increasing frequency in schools in Sub-Saharan Africa, that innovation there is ripe, and that the global community remains uninformed about the immense potential for tech-centered business in the region.
Due to largely biased reporting in the media, global citizens and businesses desperately require more objective coverage of Sub-Saharan Africa – coverage that ceases to portray the region as a caricature of select problems. Infrastructural issues, such as poor power supplies, do indeed exist, but they are often overblown in the news, thus overshadowing stories about the steady flow of innovation and creativity emanating from the region, and the incessant efforts of governments to implement impactful solutions.
What the international community and global tech firms need to learn about innovation in Sub-Saharan Africa is likely what pushed IBM to open the Africa Research Lab in Kenya in early November. Indeed, it seems to have become readily apparent to the company that Sub-Saharan Africa is just "too good to miss." And this is doubly the case in urban areas where locals are highly proficient users of consumer technology and perhaps more fluid in their grasp of mobile hardware and software than most youths in the Western due to their sheer reliance on the technology. The lab has already rolled out several remarkable solutions, such as the "Let's Go" mobile app, which uses algorithms to help drivers avoid traffic using footage from only 20 cameras positioned throughout Nairobi – a vibrant example of how global tech firms can cooperate with local innovators to create advanced technological solutions.
Clearly, Sub-Saharan Africa requires more of the right kind of attention – attention based on information that accurately reflects the technological progress in the region. Both the Microsoft and IBM projects paint the picture of countries rich in innovative and technological potential that are highly deserving of worldwide recognition. While applauding these programs, it is important to underscore the need for further initiatives to facilitate positive coverage of the region's thriving entrepreneurship and innovation in technology and education. However, even in its stead, I strongly believe that change is on the horizon, as many firms once uncertain about Sub-Saharan Africa now grow tired of twiddling their thumbs, staring from the sidelines as their more courageous competitors post record-breaking profits across the region.
Without a doubt, it is high time for media and global tech firms to more seriously explore the Africa just south of the Sahara. The opportunities for collaboration on game-changing technology are truly endless.