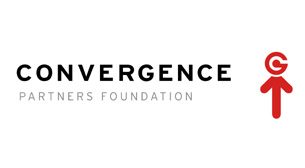 Convergence Partners, an investment management firm focused on the telecommunications, media, and technology sectors in Africa, recently announced the opening of a $250 million infrastructure fund. While investing in telecommunications infrastructure across Sub-Saharan Africa, the fund will prioritize West Africa, and projects aimed at making communications and broadband services readily accessible.
According to Bloomberg, the Convergence Partners Communications Infrastructure Fund (CPCIF) already managed to raise $145 million during its first round of financing on Nov. 27, and aims to reach $250 million by late 2014. A minimum of one-third of these funds will be invested in West Africa, Bloomberg quoted the firm's CEO Brandon Doyle as saying. He noted that Nigeria will receive the majority share.
The world's only fund exclusively targeting Africa's telecommunications infrastructure, the CPCIF has already secured capital assurances from major international financial institutions, such as the European Investment Bank, International Finance Corporation, Dutch Development Bank, and CDC Group.
As previously reported by AfricanBrains, as the Internet becomes increasingly accessible in Africa, Africa's iGDP – the figure measuring the Internet's contribution to the GDP – is projected to increase to 5-6 percent by 2025, according to the McKinsey Global Institute. Although the continent would thus have an iGDP equal to that of today's most advanced global economies, such as Sweden and the United Kingdom, some experts believe that the figure could possibly jump to 10 percent, or about $300 billion.
It seems that Convergence Partners has set its sights on playing a role in this remarkable growth process.
Founded in South Africa in 2006, Convergence Partners holds a 12.5-percent share in Seacom's undersea telecommunications cable project seeking to connect Africa and Europe, and is similarly a partner in the FibreCo joint venture established with Cell C and Internet Solutions to deploy a modern, professionally managed long-haul fiber optic terrestrial network in South Africa. The company has invested in numerous telecommunications firms operating across Africa, including the continent's foremost communications group, Vodacom, the Britehouse software applications holding, and Inala Technologies.
http://www.convergencepartners.com/investments/
http://businessdayonline.com/2013/12/new-250m-fund-to-drive-wafricas-technology-development/
http://www.bloomberg.com/news/2013-12-02/south-africa-s-convergence-targets-west-africa-fiber-correct-.html