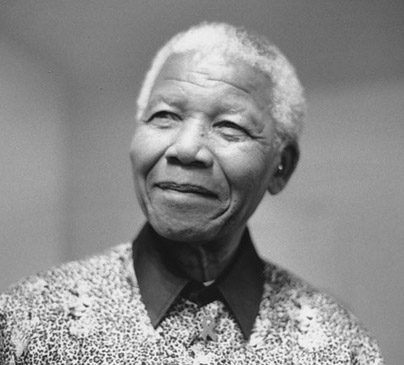 The viewing of the late former Nelson Mandela's mortal remains at the amphitheatre at the Union Buildings has been opened to the public.
The viewing of the struggle icon was opened a few minutes after midday.
Members of the public, who are not allowed to take photos of the casket, are now able to file past the body which is under constant vigil by the military's national ceremonial guard.
The public will be able to view the body until 5.30 this afternoon after which it will then be taken back to 1 Military Hospital in a cortege.
The first group of members of the public to come in had been waiting patiently outside the pedestrian entrance of the Union Buildings in the scorching sun for several hours, most of them bringing their children along. A  large number of them were dressed in their Nelson Mandela memorabilia.
The visibly excited crowd put their cellphones and cameras away and began queuing up to be scanned by security before they could proceed to the ampitheatre, which has been renamed the Nelson Mandela Amphitheatre.
Other members of the public are expected to be bussed in throughout the afternoon from various pick up points around Tshwane. The City of Tshwane has implemented a park and ride system.
Most members of the public will make use of the opportunity to view the body of their fallen hero for the last time on Thursday and Friday between 7am and 5pm.
The body will be flown to Madiba's hometown Qunu in the Eastern Cape at the weekend. The State Funeral will take place on Sunday.