"We are seeing an increasing interest in Nigeria and the opportunities it offers for UK companies," says Mike Purves, director of UK Trade and Investment, based in Lagos. "And encouragingly much of this interest is from companies that are new to the market. So we, and more importantly companies, believe that the Nigerian business environment is improving and are keen to explore the opportunity."
Purves was one of the speakers at the inaugural mPAD Manufacturers' Forum, Nigeria, which took place in Lagos on 26-27 November, 2013. The 2-day gathering of manufacturers and expert speakers from both government and the private sector had a theme of 'Your path to power and profit'.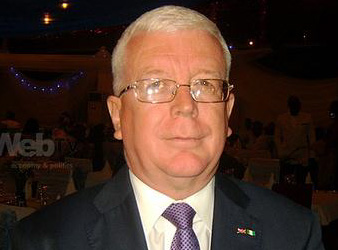 Purves contributed to a panel discussion on 'Growing your business: from attracting investors and capital to increasing exports'. He noted: "UK (and any other) investors are attracted by the same factors: economic and legislative stability, clear governance arrangements, a range of investment incentives and last, but by no means least, a good rate of return. The key word is partnership."
Discussing power problems
Top power experts were also at the conference both from government and the private sector. Chairman of the Presidential Task Force on Power Becks Dagogo-Jack opened the conference and was very well received by delegates. Ikeja Electricity Distribution Company gave an update on the power situation within its area.
According to technical director Alade Jibutu, the disco has a shortfall of more than 500MW to meet the power demand. Another challenge is transmission along weak lines and weak poles, of which about 7,000 have been earmarked for immediate replacement. On the positive side, Jibutu stated that commercial banks are now romancing with the discos for possible funding packages.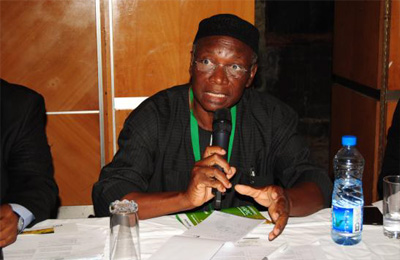 MAN gives its support
The Manufacturers' Association of Nigeria (MAN) was an official supporting association of mPAD Manufacturers' Forum, Nigeria. Reginald Odiah, chairman of MAN's Infrastructure Committee, who acted as a chairman and panellist said, "The first mPAD Manufacturers' Forum, Nigeria, was a success and I am glad to note this. I sincerely hope that the next edition will be a big hit. But as a first outing, the score is very high."
Rose Bundock, Conference Producer, says, "mPAD events offer insight and solutions to manufacturers around Africa and we're delighted that the first in a series for Nigeria was a success. We look forward to coming back to Lagos in 2014 and championing the real sector further."