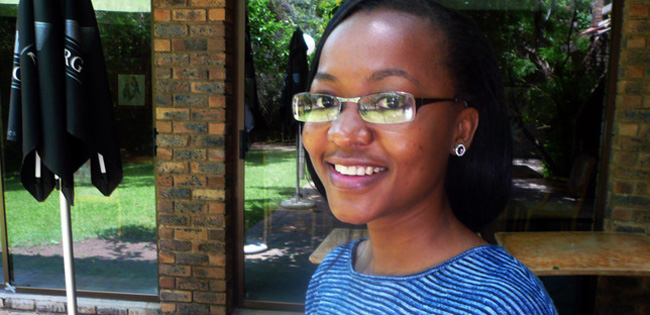 By Kaz Janowski – SciDev.Net
In this podcast, Pelly Malebe, a PhD student at the University of Pretoria, South Africa, discusses her academic journey – from the ideas that inspired her as a young student on first being introduced to DNA, to her hopes and aspirations for her research today and in the future.
Malebe describes how an early fascination with genetics has now translated into doctoral research on the tea grown in Sub-Saharan Africa, with a focus on developing varieties that are better adapted to climate change and altered growing conditions. She also outlines her thoughts on the relationship between research and industry in Africa, and the challenges around forging science-led development across the continent.
The interview was recorded in South Africa in October this year, during the annual conference of RISE (the Regional Initiative in Science and Education),  a network coordinated by the Science Initiative Group at the Institute for Advanced Study in Princeton, United States, and supported by grants from the Carnegie Corporation of New York.