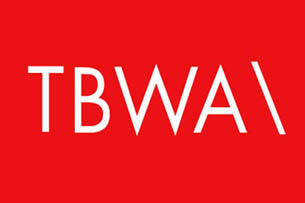 TBWA\South Africa has purchased 80% of Johannesburg-based HDI Youth Marketeers for an undisclosed sum. HDI's management will retain the remaining 20% of the company.
HDI, a dedicated youth marketing consultancy, was started in 1996 by founder and current Chief Executive Officer, Liesl Loubser, with the stated objective of connecting brands to people aged 3 to 23 via platforms like the Junior Board of Directors and Generation Next, an annual youth brand preference survey. The 40-strong company generates revenues of between R30m and R50m a year from a client base that includes Pick n Pay, Procter & Gamble, SAB Reality Check, Nestle, Dettol, Cartoon Network, Danone and Intel.
"HDI Youth Marketeers is the leading youth marketing consultancy in South Africa so the acquisition aligns perfectly with our objective of extending our portfolio of specialist marketing agencies," said Derek Bouwer, Group Chief Executive of TBWA\South Africa. "It gives us a presence in what is becoming an increasingly important market segment and speaks to the youthful nature of South Africa's demographic profile."
Research by HDI shows that roughly half of South Africa's 50-million people are under the age of 23 and that they have an annual direct spend of over R105 billion, making this one of the most strategically important consumer segments in the country. The company's research also reveals that the number 1 social issue that local youth would address is education if they were president for a day, while friends and family are more than 40% more influential than celebrities in swaying their brand decisions.
"Although HDI has been on a strong growth trajectory for several years, being part of the multi-faceted TBWA\Group will assist us in our aspirations to move to the next level," said Jason Levin, Managing Director of HDI Youth Marketeers.
The acquisition of HDI Youth Marketeers is expected to further enhance TBWA\'s presence and capability in Africa, providing TBWA\ and its clients with the ability to reach the youth markets in Kenya and Nigeria via HDI Youth Marketeers' existing partnerships in these two countries.
"The depth of talent and experience within the business was one of the key drivers of the purchase but the transaction also makes financial sense as it helps us tap into a market segment in which we haven't previously had a presence," said Bouwer. "We remain an acquisitive group and are always looking for suitable opportunities in an industry that we believe remains ripe for further consolidation."