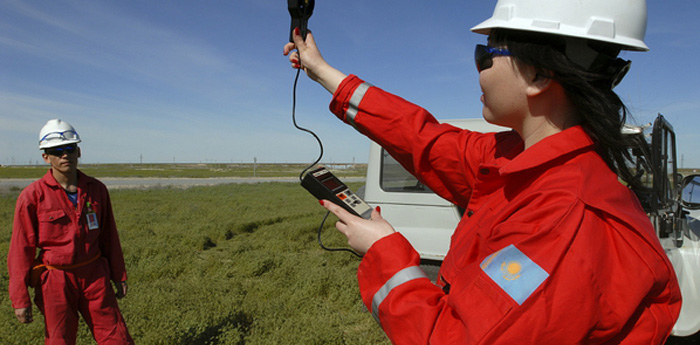 By Shirley Malcolm – SciDev.Net
Architects' training offers a model of how avoiding gender bias can be instilled into scientists, says Shirley Malcom.
Women are poorly represented in science, and in most areas of engineering, despite legal requirements for equal opportunity in many countries. Major reasons for this include a lack of opportunity for education, advanced training and meaningful employment. Even where these are present, women may have limited chances for advancement in spite of their capacity and competence.
How should the science community respond to the need for more inclusive science and the avoidance of gender bias?
Consider an architect's training. Part of it involves learning the technical requirements for buildings, the codes and standards established by the profession as well as those required by law. For example, one would never imagine that an architect's training is adequate if she has not learned about the legal requirements associated with disability access.
Now take this model and transfer it to science. Like other aspects of science — such as research integrity — that constitute core values, norms and behaviour, gender equality should be part of any scientist's basic training. It should also be part of the culture and ethos of science.
Where's the problem?
Gender bias is often a part of researchers' most important activities. For example, several studies, including recent findings in the Proceedings of the National Academy of Sciences, have shown that both men and women who assess the quality of researchers' work for funding, publication or employment purposes give men a higher rating, consider them more desirable job candidates and perceive that they should be offered higher salaries than women — even when the same credentials are presented. [1]
In addition, women are too often absent from leadership positions in government ministries and are less likely to be members of science academies or sought for advisory committees — all places where research agendas or standards may be informed or set.
Without women's voices, certain issues may never be discussed — for example, the need for agricultural extension to support women farmers or for education about women's health.
Science processes, policies and procedures can stifle women, especially where the patterns of their lives differ from men's. For example, women may be "early career" at an older age as a result of family responsibilities, potentially leaving them at a disadvantage in awards for "young scientists".
Promoting change
So how can change be promoted in a system where even core practices can support inequities?
Promoting women's visibility is one way: recognising women's contributions to science and helping them obtain collaborators by placing them on the world stage.
The L'Oréal–UNESCO For Women in Science programme, for example, has identified and funded outstanding female researchers around the world. And the Elsevier Foundation Awards for Early Career Women Scientists in the Developing World, given in conjunction with the Organization for Women in Science for the Developing World and TWAS (The World Academy of Sciences), offer a cash award along with networking opportunities.
There are other ways of promoting visibility. Women can ensure they get proper credit for their work by having conversations about publication authorship (an important determinant of career progression) and agreeing ahead of time the terms of how contributions to publications will be assessed and recognised.
In addition, academic departments need to provide ways for women trainee scientists to access what they need to be successful, including networks and mentors. Similarly, employers need to make such opportunities available through formal training programmes as well as access to important assignments.
Why it matters
A growing body of research documents the need to include gender considerations in research. There are many instances where sex or gender analysis has led to research or design breakthroughs. [2]
"Considering the value that scientists place on objectivity and the avoidance of bias, there should be no tolerance for gender inequalities."
Shirley Malcom, American Association for the Advancement of Science
Women's input and gender perspectives can also inform the implications of research and its applications, such as how costs and benefits are distributed.
Other research points out the value of varied perspectives in promoting innovation. Education and training institutions would do well to consider the merits of diverse research teams, not just to address equal opportunity, but also to do quality work.
A gender lens and gendered perspectives are also needed in other industries and institutions. When considering medicine doses, 'standard' heights for stair railings and seat belt design, one size does not fit all. This principle needs to be extended to science.
How to be inclusive
Considering the value that scientists place on objectivity and the avoidance of bias, there should be no tolerance for gender inequalities. This is the case for both women and men — in many instances, men are important allies in promoting an inclusive science community.
Associations and academies need to lead by example, working at every level to bring women into the mainstream of science and technology. More effort is needed to tap into the networks where women may be active, to appoint them to committees and to provide them with opportunities to present their work.
But everyone has a role in communicating the disadvantages women face in a system that was built, and is still being built, for the patterns and characteristics of men's lives.
This brings us back to architecture. In public buildings, it is expected that the space will be used by equal numbers of men and women. But architectural codes, in recognition of biological differences, call for many more stalls to be included in women's toilet facilities. Providing equal numbers is not the same as being equitable.
By implication, achieving gender equality sometimes requires making equitable provisions to support quality science.
The accepted approach of asking women in science to operate in a frame of norms defined by men needs to be re-examined. Equitable behaviour and considerations need to be made a clear part of what it means to be a scientist.
Shirley Malcom is head of the directorate for education and human resources programmes at the American Association for the Advancement of Science. She is also co-chair of the gender advisory board at the UN Commission on Science and Technology for Development and the global GenderInSITE (Gender in Science, Innovation, Technology and Engineering) campaign.
References
[1] Corinne A. Moss-Racusin and others Science faculty's subtle gender biases favor male students (Proceedings of the National Academy of Sciences, 2012)
[2] Innovation through Gender expert group Gendered innovations: How gender analysis contributes to research (European Commission, 2013)