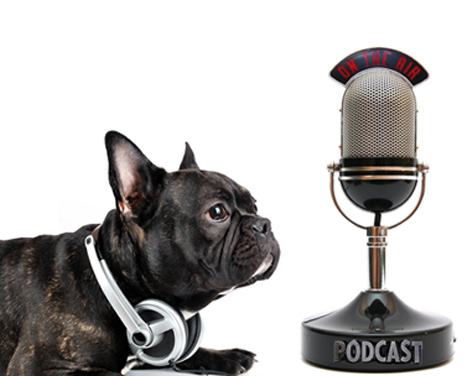 The birth of Podcast
Podcast was intended to entertain and recreate users during its early stage. However, over the years, its use has extended beyond what it was planned for. It is nowadays used for K-12 education, news, business as well as for marketing products and services. Podcast is nothing but a video (with audio included) that is available in a website, which, users can stream it to their computer or a mobile (tablets, smartphones or handheld device). Websites that centered on news were the first to understand the potential of podcasts, and they used it immensely for conveying news and information to users who subscribed to their services.
The arrival of inexpensive fast internet connections to homes proved to be a boon for users and its application has multiplied. Podcasting features are now mostly automatic when used with apps specially made for them. It is now the practice of many marketing companies and manufacturers to deliver podcasts through apps that are specific to their needs. The advantages of using app are that users can access videos and audios effortlessly. Apps come in two types – paid and free and can be installed in computers, iPhone, iPad, MP3 devices or Android phones.
Schools & Colleges Use Podcasts Immensely
Podcasts are not substitutes for classroom lectures, but their potential is widely recognized by schools and colleges. That is the reason why they are widely used by them for supplementing lectures. Typically podcasts are short videos that last no longer than 3-5 minutes, but longer videos are not uncommon and can extend up to 30 minutes. Podcasts are sometimes live recordings of real classroom lectures and PPTs are included sometimes. The inclusion of PPTs in podcasts has made it invaluable and has been found to be very effective.
The Making of Podcasts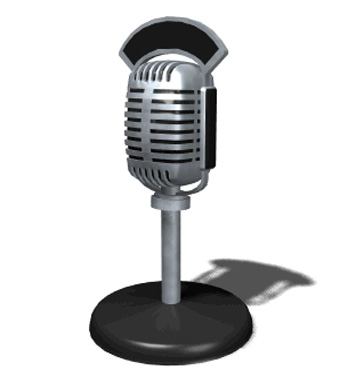 Podcasts are made in two different ways – recording a live classroom lecture or through the use of studios. In a studio situation recording, the resource person is hired individual who is adept in presenting lectures. Recording in a studio has its own advantages, but viewers will be able to recognize the fact that everything here is orchestrated. However, it is more systematic and is useful for demo purposes. On the other hand a real time lecture is more engaging and learners will be able to relate themselves better. A combination of both techniques is also in vogue these days.
Why Prefer Podcast to Classroom Lecture?
Podcasts' impact on learners can sometimes exceed real time lectures. The principal advantage of podcasts is they are ideal for repeated use unlike a classroom lecture. Viewers will be able to rerun the lectures several times, and it eliminates the need to take notes. The benefit is learners are able to concentrate on the subject. Learners can keep a copy of the podcast and delve on the intricacies of the lecture to ensure that nothing is missed or overlooked. Educationists are unanimous that learners need several sittings to capture every aspect of a lecture.
Podcasts allow learners to keep to a convenient pace, because it is possible to rewind and replay a lecture several times, especially when the resource person is speaking in an accented style. This helps when students are uncomfortable with the language in which lecture is being delivered. Not all lectures are completed in a single sitting; in fact it is the other way round with several lectures forming part of a wider podcast. Podcasts help students to recuperate from missed lectures.
Podcasts have proved their worth in distance education too. They are ideal for supplementing text based lessons all over the world. Not all podcasts are recordings. Some are conveyed through video conferencing though that is still rare. English language teachers are already using podcast for delivering ESL lessons effectively because it is easier to teach pronunciation which is an important aspect to developing linguistic skills.
Podcasts are Cost Effective
Podcasts are accessible almost anywhere. The only requirement is an internet connection. This saves money and time for learners. Users will be able to save on transportation cost. Fuel prices, we all know discourages travel and is often the reason why learners miss classroom lectures. Yet another angle in which podcasts are viewed is they are eco-friendly – you use less papers and less electricity because you do away with classrooms. There is also less to pay for hiring teachers, because they can conduct virtual classrooms from the comfort of their home or office.
Learners really don't have to spend much on hardware to access podcasts. The commonly available iPad, iPhone, smartphone, tablets and even low-end computers are enough. This is particularly advantageous for learners in low-income countries. Single equipment for receiving podcasts can serve a whole classroom and this is big advantage for schools that are constrained for money. Podcasts can be customized to particular learning groups that have learning difficulties.
Podcasts are here to Stay
Podcasts will no doubt dominate the education scene during the days ahead. However, the need for proper supervision is important. Chances are that learners may begin to lay too much importance on the visual effects rather than on the content, which is considered a big distraction. But the teaching community shouldn't mind this considering the big benefits that they bring to the learners.
About the Author This post is contributed by Kathryn Smith. Kathryn loves to share different study guides and easy teaching solutions like Teaching Solutions LPN review, thereby making life easier for students and teachers.