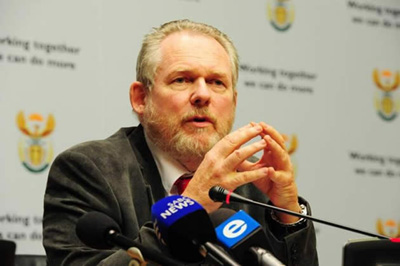 Trade and Industry Minister, Dr Rob Davies, says the private sector should join government's move towards buying locally produced goods to stimulate domestic economic growth.
Speaking at the third annual Proudly South African Buy Local Summit on Monday, Davies said creating jobs and addressing poverty required a structural change in the South African economy.
With the advent of the global economic meltdown in 2009, the SA: (dti) has championed the cause of strengthening economic policy to reindustrialise the country.
Government has set a target of 75% local content in its procurement of goods, and Davies said inroads were being made towards this.
"We can't expect growth if we only import finished goods," said Davies.
At the end of the current administration, R1 trillion would have been spent on infrastructure geared at transforming the country's economic landscape, compared to the R480 billion spent by the previous administration.
The country's infrastructure development plan would not only work to build schools and roads, among others, that are necessary but would also be used as a tool of industrial development.
"We have the capacity," Davies said at the summit
"Over the course of the current administration, we have strengthened the regulatory framework," he said, adding that the commitment to procure more goods and services locally has also been made.
Over the years, the department has made designations for local procurement across various industries, including those in medicine and work wear.
"We are doing further work on this," said the minister.
The Department of Public Enterprises (DPE) Competitive Supplier Development Programme is among those that have made progress in procuring local content.
"It has been successful. For example, Transnet has procured 1 000 locomotives with the bulk of it being manufactured locally," said Davies.
Public Enterprises Minister Malusi Gigaba said that the structure of the economy had made it difficult to "radically transform the economy".
He said South Africa was determined to meet its set target of local procurement.
"We want private companies to at least match government in local procurement. We must move South Africa forward," he said.
Davies said it was everyone's responsibility to buy local products.
"Procurement is an important area to promote localisation," said Davies, adding that the dti would not give up on its policy space.
Infrastructure state owned entities reporting to the DPE were set to invest R95 billion this year in the local economy.
Proudly South African CEO Lesley Sedibe said it was important to buy local not just for the sake of patriotism. "Government has shown commitment," he said