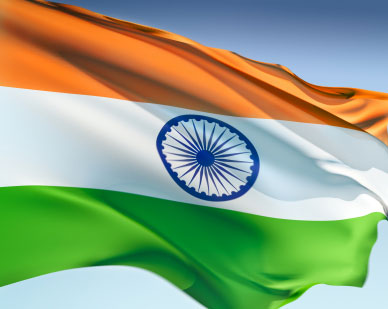 Trade and Industry Deputy Minister Elizabeth Thabethe will today lead a 40-member business delegation to India for the fifth annual Investment and Trade Initiative (ITI).
The ITI forms part of the Department of Trade and Industry's export and investment promotion strategy to focus on India as a high growth export market, as well as a foreign direct investment source.
South Africa's trade with India has doubled over the last five years with gold, diamonds, base metals and chemical products, among others, making up the bulk of exports.
According to Deputy Minister Thabethe, India's emerging economy is expected to play an important and growing role in South Africa and the global economy in coming years.
"World trade patterns are changing, and trade with India is of growing importance to South Africa. Since establishing bilateral relations in 1993, trade between India and South Africa has grown steadily and consistently. The potential of India's economy and the country's growth trajectory is forecast to recover to previous levels in the coming years. This is good news for South Africa," said Deputy Minister Thabethe on Sunday.
The objective of the ITI is to continue to create market access of South African value added products and services in India, and to promote South Africa as a trade and investment destination.
India has been one of South Africa's top 10 trading partners for several years and is now South Africa's fifth largest export destination and sixth largest source of imports.
The ITI will promote South Africa's agro-processing, beneficiated metals and mining technology, automotive components and electro-technical sectors in India.
The ITI — which will include trade and investment seminars and business-to-business meetings, among others — will conclude on Friday.
Outward Investment Mission to Mozambique
Meanwhile, the dti will today also lead a delegation of companies on an Outward Investment Mission (OIM) to Pemba, Mozambique.
The mission aims to promote South Africa as an attractive trade and investment destination in the servicing aspects of the oil and gas industry and to also promote the Saldanha Bay Industrial Development Zone (IDZ) as an oil and gas servicing hub.
The dti Director-General Lionel October says that Mozambique has experienced recent success in oil and gas prospecting and it is reaching out to the international community to partner in the development of its upstream and midstream oil and gas sector.
"It is therefore an essential and opportune time for members of the South African oil and gas sector to visit Mozambique to develop business relations with their oil and gas industry counterparts and authorities. This mission will also make an ideal platform to showcase Saldanha Bay IDZ's ability to service, maintain, repair and supply the increasing number of oil rigs requiring maintenance in the West and East Coast of Africa," said Director-General October.
The IOM will conclude on Friday.