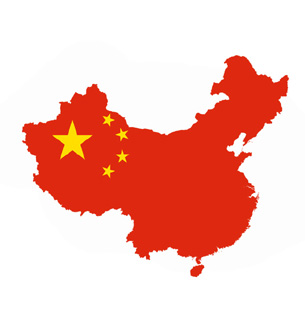 South Africa's state-owned freight transport and logistics company Transnet on Monday signed a 50-billion-rand (4.7 billion U.S. dollars) contract for manufacturing 1,064 locomotives, in which more than half go to Chinese companies.
Chinese locomotive firm CSR Zhuzhou Electric Locomotive and CNR Rolling Stock South Africa won 359 electric locomotives and 232 diesel locomotives contracts respectively, while GE South Africa and Bombardier Transportation South Africa had the rest.
Announcing the bidders on the press release, Transnet Group Chief Executive, Brain Molefe said "This marks a significant milestone in the company's history together with substantial socio- economic benefits for South Africa."
When facing the question about why CSR cut the biggest piece of the deal, Molefe said that according to the cooperation experience with CSR before, CSR provided high above average quality product, had the ability to follow tight deliver schedule, and Transnet is happy with the first patch of 10 electric locomotives from CSR.
In line with South Africa's commitment to boost its maunufacturing capacity and to empower black economy, most of the locomotive will be produced at Transnet Engineering's plants in Koedoespoort, Pretoria and Durban, driving South Africa's regional integration objectives.
"This transaction is intended to transform the South African rail industry by growing existing small business and creating new ones. We are going to create and preserve approximately 30,000 jobs," Molefe said.
Transnet Engineering General Manager of Human Capital Dudu Masoek told Xinhua that CSR Zhuzhou has trained more than 100 engineers for her company, and as for the future capacity building plans in the contract 400 engineers are needed at least.
"I haven't got a chance to Zhuzhou China, but there will be more and more people interactions between the two companies in the technology and capital transfer from China to South Africa," Maeoek said.