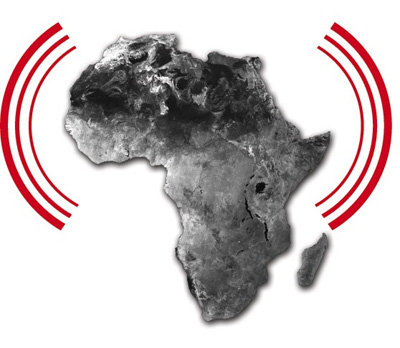 Leadership from the Middle East and Africa's leading telecom, tech and finance institutions are meeting in Dubai on May 7, 2014 for the 8th annual TMT Finance & Investment MENA Conference and Awards, to discuss the next strategies for growth, investment and innovation across the region. www.tmtfinance.com/mena/
This year's conference has been expanded to feature more sessions on innovation and adjacent market investment opportunities as telecom operators look to broaden their offerings at a critical time for the industry.
Etisalat, STC, Zain, Vodacom, Lap GreenN, BT, OSN, Oger Telecom, Huawei, Intel, Yahoo Maktoob! Istakana, Orixcom and Neostratus are among telecom and tech companies that have announced key speakers so far. Financial institutions Morgan Stanley, Citi, Emirates NBD, Barclays, Standard Bank, RBS, IFC, Standard & Poors and Alcazar Capital have also been announced as speakers with Booz & Company, PwC, Coleago Consulting, Dentons and Analysys Mason representing TMT advisory leaders.
Key sessions themes at this year's event include Telecom Growth Strategy; Mergers and Acquisitions; The Future of TMT; Policy and Regulation; Financing Growth; Infrastructure Sharing; Investing in Innovation; Meeting the demand for Broadband; Opportunities in M2M; Emerging Markets Risk and Datacentres and Cloud.
Chris Buist, Director, Coleago Consulting, who will be chairing the 'Policy and Regulation Round Table – Stimulating Investment and Growth', featuring Kamal S. Shehadi, Chief Legal and Regulatory Officer Etisalat Group, as well as leading regional regulators, said: "This is a really critical time for operators and regulators across Middle East and North Africa as critical decisions about the framework for investment, particularly around regulation and spectrum allocation for 3G and 4G, will have a fantastic impact on the growth of telecommunications and regional economies.
"There are a number of important spectrum auctions coming up across the region and operators are looking at how they best use the spectrum, infrastructure sharing, new technologies and business models, to meet the massive demand for data services," he added.
Over 50 speakers and 200 delegates are expected at the event representing the region's leading telecom, tech, media and internet companies, including CEOs, CSOs, CFOs, and regional and sector heads from investment houses, investment banks, government representatives and global advisory businesses.
The conference takes place on May 7, 2014, at Mina A' Salam Resort Madinat Jumeirah, Dubai and includes the fifth annual TMT Finance Awards Dinner recognising the leading CEOs, Deals, M&A Advisers, Law Firms and Innovations in the TMT space.
For more information on the programme and speakers http://www.tmtfinance.com/mena/programme
Register to attend at http://tmtfinance.com/mena/register/