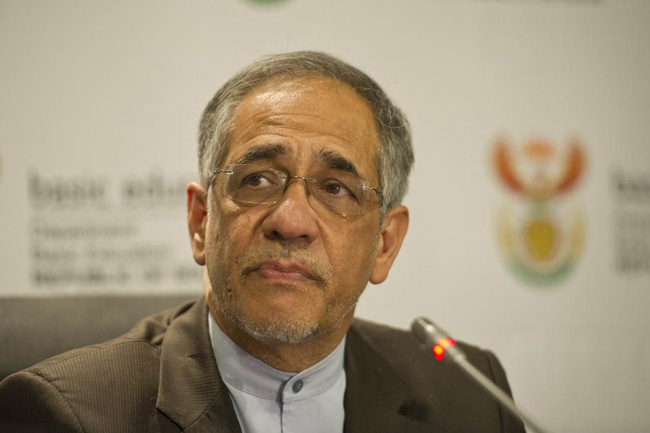 The Deputy Minister of Basic Education Mr Enver Surty will on Friday 25 April 2014 join Free State Education MEC Tate Makgoe and the Kagiso Shanduka Trust (KST) Board Chair Cyril Ramaphosa for the launch of the KST Project.
KST, collaboration between Kagiso Trust and Shanduka Foundation, has embarked on a multi-year project to conduct improvements in 410 schools in the Fezile Dabi and Motheo districts in partnership with the Free State Department of Education. KST has taken a school development approach that will focus on infrastructure development, curriculum development, governance and key socioeconomic issues.
The launch will commemorate the first brick being laid as well as share the goals and objectives of the KST project.
Members of the media are invited to attend the event as follows:
Date:                           Friday, 25 April 2014
Time:                           10h30
Venue:                                    Ntha Intermediate Secondary School in Kroonstad, Free State.