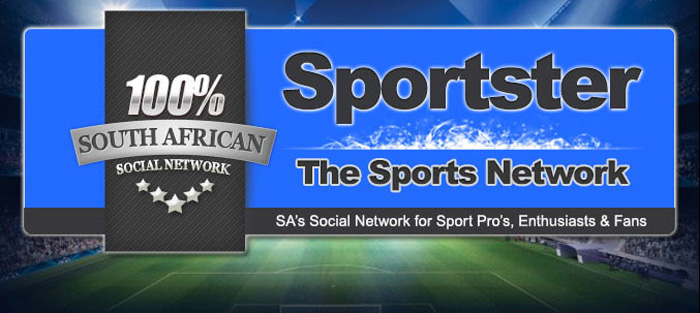 South Africa has just launched a social network by the name of Sportster, specifically for all the sports fanatics everywhere. It is THE social network for all the sports professionals, enthusiasts as well as sports fans all over the globe. Sportster is providing a platform for all of these people where they can meet the pros and share their passion for sports.
This outstanding sports social network is featuring a sports club centre, classified, events directory and even a forum portal among various other unique features. Sports players now are having a platform where they can meet as well as connect with other sports players and share their individual experiences regarding the development of the sport that they love, while making new friends. Also, Sportster is giving the facility to sports lovers all over; to locate and join various sports clubs in the areas where they reside in, and giving them a way to improve their performance and skills sports wise. By joining these clubs, they will get to meet other sports enthusiasts such as themselves from whom they can learn more about their chosen sport.
Not only is this South African Social Network a worthy innovation, but also, it is proving to be quite a success. With its up to date and useful sports events directory, members of the network can easily see and stay informed about the upcoming sports events happening in their city. Along with these, rich information about social, community as well as charity events happening in South Africa is also being provided to users. The directory includes information such as what is exactly the event, the location of the sports event, the time and date at which the event is occurring, as well as specific information concerning as to where the tickets of the event can be obtained and what do they cost.
Apart from this, sportster.co.za is also providing its members with a listing of the best sports shops in their area from where they can get all their sports related merchandise from. All the shops listed are the ones that have all the merchandise that can be required, all belonging to renowned brands.