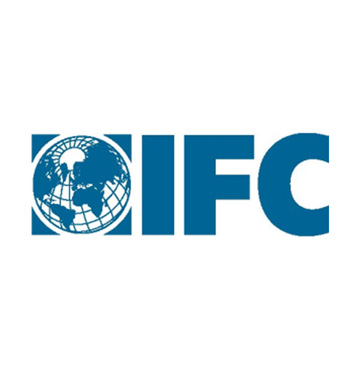 IFC, a member of the World Bank Group, today reaffirmed its commitment to supporting the private sector in Rwanda. At a ceremony in Kigali with government and business leaders, IFC marked its inaugural "Umuganda" bond and signed agreements with AB Bank Rwanda, Urwego Opportunity Bank, and IHS to expand access to finance and telecommunications in Rwanda.
At the event, IFC Vice President and Treasurer Jingdong Hua thanked the Rwandan minister of finance and the governor of the National Bank of Rwanda for their partnership and support. IFC last week issued 15 billion Rwandan franc-denominated bonds, marking the first issuance by a non-resident in Rwanda's domestic capital markets.
"IFC's Umuganda bond is aimed at capital market development and embodies the partnership and support we have received from our counterparts at the Ministry of Finance, the National Bank of Rwanda, the Capital Markets Authority, and domestic investors," said Hua. "This bond would not have been possible without your confidence in us. It is a testament to the strength of our partnership with the Rwandan authorities and private sector."
During the event, IFC also signed financing agreements with AB Bank Rwanda, Urwego Opportunity Bank, and IHS Holding to support access to finance and telecommunications in Rwanda. 
 "IFC seeks to support companies in Africa who share our vision for locally-driven growth. Our investments in AB Bank, Urwego Opportunity Bank and IHS' Rwanda operation will increase access to finance for local entrepreneurs and expand Rwanda's telecommunications network, both of which are essential for economic growth," said Jean Philippe Prosper, IFC Vice President for Sub Saharan Africa, Latin America and the Caribbean.
IFC made a local-currency investment of 1.7 billion Rwandan francs or approximately $2.5 million equivalent in AB Bank Rwanda to support the expansion of microfinance services in the country. AB Bank launched operations in Rwanda in January. With IFC's support, in the next five years AB Rwanda expects to expand services to over 25,000 customers in micro, small and medium enterprises and low-income households. The investment also deepens IFC's partnership with Access Holdings, the shareholding company of AB Bank. IFC has previously invested with Access Holdings in Madagascar, Liberia, Zambia, Tanzania and Nigeria.
IFC also invested 1.6 billion Rwandan francs or $2.4 million equivalent in Urwego Opportunity Bank, a microfinance bank, to increase access to finance for farmers, start-up businesses, and women entrepreneurs. The investment continues a relationship that began in 2010, when IFC first invested in Urwego Opportunity Bank. The bank now has an outstanding portfolio lent over $14 million to 40,000 microfinance clients.

In Rwanda, IFC makes local currency loans using a swap facility established in 2009 with National Bank of Rwanda—the first such agreement between a multilateral organization and an African Central Bank. Using the swap facility IFC has now invested 17 billion Rwandan francs, or approximately $25 million, to support agribusiness, manufacturing and finance for small businesses in the country. By borrowing in their currency of revenue, these businesses are protected from currency risk.
At the ceremony, IFC also signed a $25 million facility to support IHS Rwanda, a telecommunications infrastructure company, to expand the reach of Rwanda's existing networks. Affordable connectivity is a powerful tool to extend financial, educational and other services. Currently, only about 63% of Rwandans have access to cellular technology, compared to 84% on average across Africa.