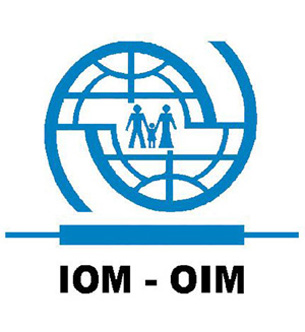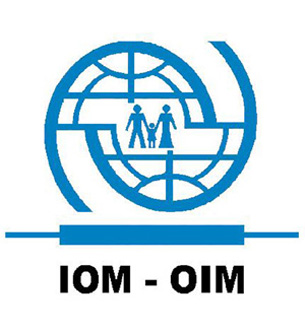 Music and dance are among the ancient forms of art that have flourished for many centuries in Africa. Music entertains, educates, soothes and unites. We all have that one song that moves us too deeply and leaves us almost in tears when we listen to it. That is the power of music, the right combination of lyrics, rhythm and instruments can inspire change and shape society. This makes music one of the perfect ingredients for social change in our communities.

To mark Africa Day and celebrate African unity, IOM in South Africa will today launch a music video: 'I am a Migrant' to promote unity, Ubuntu, peace and diversity in South Africa. Africa Day is the annual celebration of the founding of the Organisation of African Unity (OAU) on May 25 of the 1963. The day has been designated by the African Union as an annual celebration of the continent's unity. Africa Day presents a great opportunity to unite and celebrate the diversity of Africa.

Since the collapse of apartheid, the number of people crossing borders into South Africa has increased significantly with Africans from other countries seeing South Africa as a place to trade, shop, be educated and seek asylum. But alongside this trend has come a new and dangerous prejudice: xenophobia. Some 20 years into democracy, xenophobia remains a challenge in South Africa and in some locations and communities it has moved from latent prejudice to actual violence directed against foreigners.

It is against this background that IOM commissioned the production of a song aimed at promoting social cohesion in South Africa. This song was recorded as part of IOM's 'I Am a Migrant Too' campaign which was launched in 2012.

The campaign was aimed at sensitizing the South African public to the fact that migrants are an integral part of society. In fact, we are all either migrants or we are related to migrants. Campaign messages focused on the similarities between migrants and host communities, as well as the richness and diversity that migrants bring.

The 'I Am a Migrant' song features a group of award winning as well as upcoming, talented South African artists, who pledged their time and talent to produce a song that will help to promote social cohesion amongst Africans.

These include Bozoe Nkomo, Jacqui Carpede, Kabomo Vilakazi, Khabonina Qubeka, Masechaba Lekalake, Mabongi Mabaso, Monde Msutwana, Moonga Mkandawire, Simphiwe Gwegwe, Shatti Mogapi, Thebe Lection Lekhonkhobe, Tribute Mboweni, Tumelo ABCRAZY Dibakwane and Xolisa Lady X Mvula.

"We need such social activism especially spearheaded by artists due to their social status as opinion leaders and activists. Art has always played an integral role in conveying messages and acting as a strong catalyst for social commentary. It's also an important element to inspire unity and harmony amongst diverse individuals. As we are celebrating Africa Day, this initiative by IOM comes at an ideal time, as the aim was to highlight the diversity within our society and its benefits, promote understanding, and celebrate the journey towards a united African community," says Tribute Mboweni, one of the featured artists.

"Ubuntu has no borders; the values of love and kindness are part of African culture. It's in our nature to welcome our visitors, and we have depended on these values in the past when we needed our neighbours. The dignity of all human beings must be respected, irrespective of where they are from," says Dr. Erick Ventura, IOM South Africa Chief of Mission.

The music video will be launched on the 23rd of May 2014 at the Bioscope in Johannesburg. The video will be available on the IOM website (http://southafrica.iom.int) from Friday 23 May.

You can also listen to the song on Soundcloud by following this link: https://soundcloud.com/iom-south-africa/i-am-a-migrant.