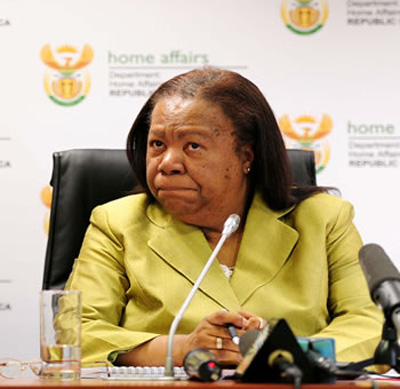 Pretoria – The Department of Science and Technology on Tuesday welcomed the return of Minister Naledi Pandor to the fold, after she was re-appointed as the department's new minister.
Pandor had served as the department's minister from 2009 – 2012, after which she became the Minister of Home Affairs after Dr Nkosazana Dlamini Zuma's departure to the African Union Commission.
Pandor on Monday was sworn in as the new Science and Technology Minister, taking over from Derek Hanekom, who is now the Minister of Tourism.
The Director-General of the Science and Technology Department, Dr Phil Mjwara, expressed his appreciation to Minister Hanekom and his deputy Advocate Michael Masutha, who is now the Minister of Justice and Correctional Services.
"Taking over from Minister Pandor in 2012, Hanekom and Masutha have performed a sterling job in steering the department, which is recognised for its excellence," said Mjwara.
Welcoming Minister Pandor, Mjwara said the appointment was significant, as it represented the connection between continuity and change. He said the department was looking forward to working with Minister Pandor again.
"Minister Pandor's passion will inspire all of us to shift into a higher gear in our efforts to realise the government's vision of a society that derives enduring and equitable benefits from science and technology," he said.