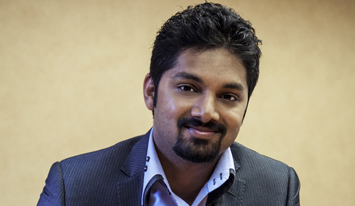 Learners from a variety of Gauteng schools will on 7 June have the opportunity to take the "My History Educational Tour" on the 1976 youth uprisings in Soweto.
"This event allows school pupils to participate in a cultural and historical tour of all the monuments related to the 1976 youth uprisings and this year we (NYDA) are adding a social dialogue to the programme.
"This social dialogue will allow young people to debate and share their thoughts on where we have come from as a nation and where we ought to be 20 years into our democracy," said National Youth Development Agency (NYDA) Executive Chairperson Yershen Pillay.
He was speaking at the launch of 2014 Youth Month at the Hector Pieterson museum in Soweto on Monday.
Pillay said social dialogues will take place on 12 and 13 June in the Eastern Cape and Western Cape to discuss and build a broad-based consensus on the priority issues facing young people.
On 14 June, he said, the NYDA will launch a Loxion Hub in Prieska, Northern Cape, adding that the Hub is already providing business premises to youth owned cooperatives involved in jewellery design, glass bead manufacturing and jewellery making.
He said these business premises have been provided to young entrepreneurs free of charge through a partnership between the NYDA and the local municipality.
The day before Youth Day, the NYDA will be in De Aar, Northern Cape, hosting a social dialogue on '20 years of democracy' and what it means to young people.
President Jacob Zuma will also be opening a Youth Agricultural Development Cooperative in Uthungulu, KwaZulu-Natal, together with the NYDA and the district municipality during Youth Month.
According to Pillay, this year's Youth Day, which will commemorate the 38th anniversary of the 1976 youth uprisings, will take place in Galeshewe stadium, in Kimberley, Northern Cape. President Zuma is scheduled to deliver a keynote address.
"On 23 June, we will launch the South African Youth Development Institute, in partnership with the University of Johannesburg, as an institute focused primarily on driving research in matters of youth development. It will be the first of its kind in the country," he said.
This year, government will celebrate Youth Month under the theme: Youth Moving South Africa Forward.
NYDA programmes yielding results
In the 2013/2014 financial year, the NYDA achieved its best ever performance since inception in 2009. "We were able to meet 26 out of our 28 key performance indicators which translate into a performance of 93% for the last financial year," he said.
The NYDA Business Grant Programme disbursed more than R25 million to 589 micro and small youth enterprises in the last financial year. Pillay said they further supported 38 063 young entrepreneurs with non-financial support to setup or expand their businesses.
The NYDA's Solomon Mahlangu Scholarship Fund has also disbursed R20 million worth of funding to young people who excel and wish to study further in pursuit of their dreams.
The Fund assisted 236 young South Africans mainly from rural areas to access higher education. "Our aim is to grow this scholarship fund into the largest scholarship fund on the African continent.
"Our new and improved NYDA Outreach Programme has assisted 1 058 687 young South Africans with vital information to access the multitude of existing opportunities provided by government.
"Today, we can speak of an NYDA that has provided 975 507 young South Africans across the country with valuable career guidance information," he said.