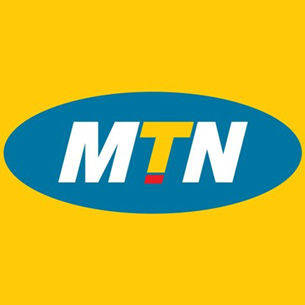 Moody's Investors Service, a leading provider of credit ratings, research, and risk analysis announced that India's Bharti Airtel Limited and South Africa's MTN Group Limited maintain credit profiles that are supported by dominant positions in their respective home markets of South Africa and India, mitigating potential volatility from their other African operations. Bharti is the second or third largest operator in the rest of the African continent by subscriber numbers, while MTN holds leading market positions in most jurisdictions.
However, Bharti Airtel, a parent company of Airtel Ghana faces less exposure to African emerging market cash flows than MTN, as India (Baa3 stable) remains the predominant cash flow driver for Bharti. "Bharti's cash flow stream is largely investment grade, whereas MTN faces higher emerging market risks as a larger percentage of its cash flows comes from either non-rated or non-investment grade countries," Nidhi Dhruv, a Moody's Assistant Vice President and Analyst said.
Dhruv was speaking on the release of a new credit focus report, entitled "A Comparison Between MTN and Bharti Airtel", that she co-authored. While the two telecom operators share many similarities such as scale and exposure to Africa, there are key differences that contribute to the one-notch rating differential between the two companies.
"Bharti employs an asset-light business model that seeks to optimize operational efficiencies. It outsources non-strategic assets, such as cellular towers, submarine cables and network infrastructure, so resources can be used to expand its 3G, 4G and data services," said Ernest Tsui, a Moody's Analyst. Bharti's asset-light business model is evident in its sharing agreements with major competitors on its tower assets — owned through its 79%-owned subsidiary Bharti Infratel (unrated) and 42%-owned joint venture Indus Towers (unrated).
MTN, on the other hand, has historically followed the traditional approach of taking ownership of its infrastructure, but has recently moved to monetize its passive infrastructure like Bharti. "At the same time, Moody's notes that Bharti's low pricing model leads to lower profitability. Bharti offers low-priced services in Africa to gain market share and this is a reflected in the company's profit margins," added Tsui.
While both companies have comparable EBITDA margins in their home markets, MTN's EBITDA margins in other African countries are markedly higher than Bharti's owing to its leading market position and first-mover advantage. "Bharti operates on a centralized treasury basis with a substantial proportion of its debt issued under its guarantee. As such, all debt ranks pari passu with no subordination," adds Dhruv.
On the other hand, MTN's debt profile is managed on a decentralized basis with the majority of its operations managing their own funding requirements. This results in structural subordination with local lenders having first claim over the cash flows and assets of the subsidiaries, which is incorporated in MTN's final rating. Bharti has over 65% of its debt denominated in USD, which exposes it to substantial foreign exchange risk.
However, the Indian company has been proactively managing its foreign exchange risks and has safeguards in place to minimize the impact of rupee depreciation. On the other hand, MTN manages its exposure to foreign currency volatility by matching local currency debt obligations with respective cash flows.