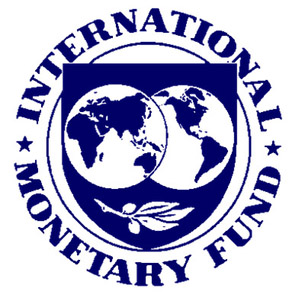 A mission from the International Monetary Fund (IMF), led by Mr. Oral Williams, visited Bujumbura from June 2–13, 2014 for discussions under the IMF's Article IV consultations and the fifth review of the government's economic and financial program supported by the IMF under the Extended Credit Facility (ECF).

The mission met with the Second Vice-President, Gervais Rufyikiri; the President of the Senate, Gabriel Ntisezerana; the Minister of Finance, Tabu Abdallah Manirakiza; the Governor of the Central Bank, Jean Ciza; and other senior government officials. The mission also had constructive discussions with members of the donor community, private sector, and civil society.

At the end of the mission, Mr. Williams issued the following statement:

"Economic growth is expected to improve slightly to 4.7 percent in 2014 supported by agriculture, particularly a rebound in coffee production, and construction activity linked to the implementation of major infrastructure projects, including fiber optics, hydropower, and roads. Heavy floods that occurred earlier this year damaged major transport routes, and could contribute to an uptick in inflation which decelerated to 4.7 percent (year-on-year) in April. Looking ahead, the inflation outlook in 2014 remains favorable, owing to lower projected international food and fuel prices.
"Implementation of the program has been challenging owing to revenue losses associated with the reduction in the corporate tax rate in line with harmonization efforts within the East African Community and the elimination of the 1 percent minimum tax on loss-making companies. The mission discussed compensatory measures to offset the revenue shortfalls, which posed substantial risks to macroeconomic stability and the preservation of pro-poor spending. The mission encouraged the authorities to adopt swift corrective measures to stabilize the situation ahead of the 2015 presidential elections and to allow the exchange rate to respond to underlying macroeconomic conditions to protect external stability and to foster competiveness.

"The mission reached understandings ad referendum with the authorities to address these challenges with the aim of allowing the IMF's Executive Board to consider the Article IV consultation and fifth review of the ECF around mid-July. The mission would like to thank the authorities for their warm hospitality and constructive cooperation."