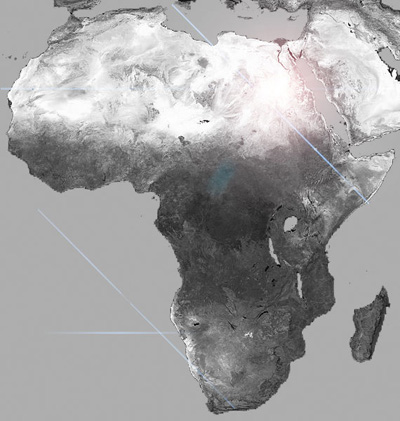 Children from across Africa gathered in the Ethiopian capital of Addis Ababa today to demand governments increase their investment in education.
Children from countries including Sierra Leone, Egypt, Malawi, Ethiopia, Burkina Faso, Norway, Liberia, Kenya and Germany took over the African Union headquarters in a bid to persuade governments to deliver on their commitments to education.
They want governments to raise their domestic spend to 20%*. The average spend on education worldwide is currently 14.4%* of domestic spend.
The young people made speeches and questioned policy makers about what they are doing to support all children in Africa to go to school.
Around the world, 130 other events organised by A World At School took place as children asked their governments the same thing.
We want quality education
Edith, 15, from Burkina Faso, said: "It's amazing to be here and I hope governments hear what we are saying. We want a quality education for all children in Africa."
Saatha, 16, who made a powerful opening speech at the event, said: "I'm so happy to be here. Let's hope the African Union hear what we are saying and do something with it."
Gideon, 18, also from Burkina Faso, said: "It's wonderful to see children like me speaking out like this in public."
10 Days To Act
The event, held in partnership with the African Union and A World At School, marks the beginning of a #10DaysToAct campaign that ends on 26 June.
On that date, all governments around the world will be asked to pledge their commitment to education at the Global Partnership for Education pledging conference in Brussels.
"Governments are not doing all they can to provide a safe and quality education for all children," said Emily Laurie, Global Advocacy Manager for Because I am a Girl.
"The recent abduction of school girls in Nigeria is a tragic reminder of how children are stripped of their right to an education every day.
"This is not an isolated incident; there are current 65 million girls who are out of primary and secondary school. This is not acceptable, we need more investment in education: now."
Gordon Brown, UN Special Envoy for Global Education, said: "Young people throughout the world have dedicated today, Day of the African Child, not only to education, but in solidarity with the 287 school girls kidnapped by Boko Haram.
"Thousands of people have come together united with one cause: safe schools for every girl and boy.
"While the global community has failed to deliver safe schooling, young people are demanding safe, quality schools for all children everywhere and stand in solidarity with the northern Nigerian girls of Chibok and all those around the world who face these struggles."
End forced marriage
Christiana*, 17, from Sierra Leone, a sub-Saharan country where average spend on education per year was 3.6% of GDP in 2012, is one of the delegates who spoke at the event.
Having escaped a forced marriage, Christiana is now back in school and advocating for girls' education. She told policy makers at the event that they must act to end forced marriage and get girls back into school.
Africa has the highest rate of girls out of school, and girls who have not completed primary education, in the world.
52% of out-of-school children live in sub-Saharan Africa, a region where 4 out of 5 girls receive no formal education.
The problem doesn't end with getting children into school, as barriers to learning can include poor teaching, 'unofficial' school fees, lack of materials, unsafe learning spaces and teacher abuse.
Globally, there are also 250 million children in school but not learning, due to lack of quality education.
Girls are especially vulnerable to rape, exploitation, coercion and discrimination perpetrated by students and teachers, with consequences including unwanted pregnancies, poor performance at school and high dropout rates.
It is hoped that the event will encourage governments in Africa to build on current economic growth, and contribute to continued economic health by supporting the educational needs of future generations.
"Countries are spending too little on education," said CEO of Plan International Nigel Chapman, speaking at the event. "There is an awful lot to do. The injustices that girls in particular face worry me a lot.
"All children have the right to an education and the future of this continent and the world depends on them having access to that right. This is why at Plan International we are calling on the AU to recall their member states and remind them of their commitments and responsibilities to our children, to provide all children with an education."
*UNESCO
*Christiana's name has been changed to protect her identity