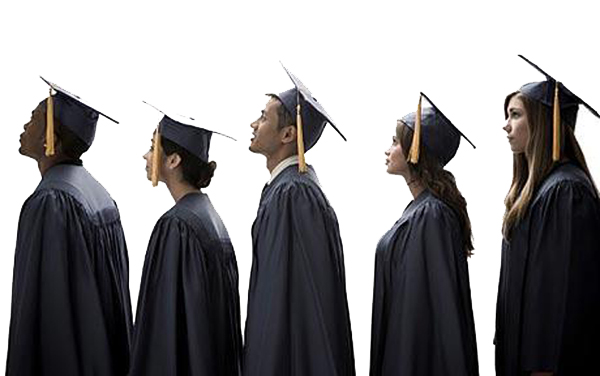 The Carnegie African Diaspora Fellowship Program selected 33 African Diaspora scholars to collaborate with higher education institutions in Africa on curriculum co-development, research, graduate teaching, training and mentoring activities.The winning projects were submitted by 24 institutions in Ghana, Kenya, Nigeria, South Africa, Tanzania and Uganda. The scholars will receive Fellowships to travel to the African host institutions beginning this month to undertake the projects. From archaeology to linguistics and veterinary medicine, the projects span an impressive range of fields across the arts and humanities, social sciences, education, sciences, technology, engineering and mathematics.
This innovative Fellowship program facilitates engagement between scholars born in Africa who are now based in the United States or Canada and scholars in Africa on mutually beneficial academic activities. More opportunities are available. Scholars can apply for Fellowships and African host institutions can submit project requests until July 21, 2014, to be considered in the second selection cycle. Selected Fellows and Hosts will be announced in October, for project visits to be conducted between December 2014 and August 2015.
The program is managed by the Institute of International Education (IIE) in collaboration with Quinnipiac University, which chairs the Advisory Council, and is funded by the Carnegie Corporation of New York. "Corporation staff are pleased to note the extensive interest and response shown in the first round. We hope that with subsequent rounds, the quality of the applications will continue to improve and the Fellows will help achieve the goal of contributing to the development of African higher education as a vibrant and internationally competitive sector fulfilling the aspirations of building prosperous and inclusive economies, viable knowledge societies and sustainable democracies," said Dr. Omotade Aina, Director, Higher Education and Libraries in Africa, Carnegie Corporation.
Scholars born in Africa who live in the United States or Canada and work in an accredited college or university in either of those two countries can apply to be on a roster of available candidates. Candidates must have a terminal degree in their field and can hold any academic rank. For Fellows matched with a selected project, the Fellowship during a project visit includes a daily stipend, transportation and visa funds and health insurance coverage.
Public and private higher education institutions in Ghana, Kenya, Nigeria, South Africa, Tanzania and Uganda can submit a project request to host a scholar for 14 to 90 days. A prospective host may, but is not required to, name a proposed scholar in a project request. The proposed scholar and project request are each evaluated by a review committee and are subject to approval by the Advisory Council. African institutions and prospective Fellows can collaborate on ideas for a project that the institution submits. IIE maintains the scholar roster to facilitate matches, according to the discipline specializations, expertise, activities and objectives described in a project request.