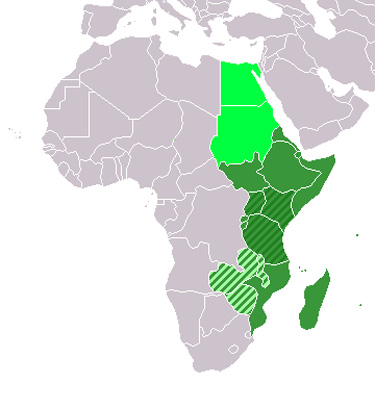 East Africa's second largest economy, Tanzania has recorded the fastest growth in the East Africa Community (EAC) partner states for the period of 2013.
Deloitte's Economic Outlook 2014 shows that Tanzania's economy grew by 6.9% in 2013 and there are expectations that growth will hit the 7% mark in 2014 and 2015.
"Gas discovery is expected to spur growth in Tanzania as it will give a seismic hydrocarbon boost to the economy in the short term," Deloitte's Acting Tax Director, Mr. Chris Frank said.
According to the report, Tanzania's agricultural sector which grew by an estimated 4.3% in 2013 has been driven by increased production of the major food crops such as maize, paddy, millet/sorghum and cassava.
Deloitte's Frank told East African Business Week in Dar es Salaam last week during the launch of the Budget Insight 2014 that good rains coupled with the government's provision of subsidized farm implements have boosted agricultural performance.
Despite these developments, the report said Tanzania's financial sector remains characterized by a nascent stock market and insurance subsector.
In addition, the report added there are limited financial instruments and institutions that offer long-term and development financing.
In Uganda the Deloitte report said its economy has rebounded sharply to post a 6.0% GDP expansion in 2013 following a very soft 2.8% in 2012.
In 2012, the Bank of Uganda had pursued a very aggressive monetary policy stance which continued in the initial part of 2013 and thus managing to wrestle average monthly consumer price inflation for 2013 down to 5.5%, from the double-digit figures of 18.6% in 2011 and 14.6% in 2012.
The performance of the agricultural, fisheries and forestry sector however he told East African Business Week remained sluggish.
This key sector continues to play a critical role in Uganda, employing around 82% of the national workforce, according to the latest household survey of 2012/13 and is still responsible for generating over a fifth of Uganda's GDP.
The Kenyan economy expanded at a rate of 4.7% in 2013 following a 4.6% expansion and 4.4% expansion in 2012 and 2011 respectively. The last time that the economy expanded above 6% was in 2007.
According to the report, Kenyan economy in 2014 is facing some headwinds and therefore "we believe a 5% GDP outcome might well prove an optimal outcome with risks skewed towards undershooting that number in 2014."
Deloitte said the Kenyan economy is set to bounce hard in the medium term. "Oil and gas in particular is evidently going to play a big role," Frank told East African Business Week last week.
However, he noted that the journey to that point of departure (pre 2016 when some exports will probably be made) looks a lot softer than most forecasts would have expected in 2013.
"It is difficult to see a rebound in 2014 for tourism. We expect tea prices to bottom out soon," he said.