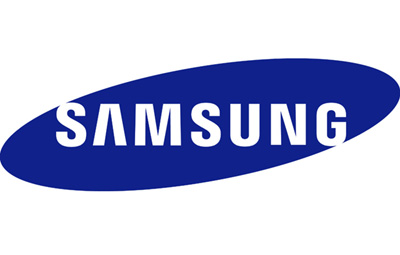 Enterprises and business owners urged to consider energy efficient air conditioning and lighting solutions to reduce operational expenses
Johannesburg – 3 July 2014 – The National Energy Regulator of South Africa (NERSA) has confirmed that the electricity price increase for 2014/15 will be 7% from 1 July 2014. In light of the continuing rise in energy tariffs, it is becoming increasingly important for enterprises and business owners to ensure that every measure is taken in order to reduce power consumption.
Michael McKechnie, Divisional Head for Digital Air Solutions at Samsung Electronics SA, says the price hike was expected following the announcement last year by NERSA to allow for an increase in electricity prices by 7% a year for five years (2013-2018).
"While the increase in rates doesn't come as a surprise, it does present yet another financial challenge for South African business owners, as they once again need to look for new ways to offset the impact of this additional cost on their profit margins," says McKechnie.
He notes that most companies tend to be within buildings and office blocks and as a result are dependent on air conditioners for ventilation as well as artificial lighting.
"Air conditioners are notorious for being heavy consumers of electricity, but this is now a thing of the past, as a Digital Variable Multi (DVM) system offers an innovative, energy efficient, high performance heating and air conditioning system, which is both flexible and cost-effective. Added to this, DVM has the ability to generate hot water and also offers extensive piping length and lightweight design; making it the ideal solution for larger buildings that require a wide range of temperature-control solutions. This product's high-tech capability is combined with eco-friendly features to deliver a sustainable solution that conforms to the highest environmental standards," says McKechnie.
"Many large enterprises often keep their lights on throughout the day and evening, even when the office space is not being used, which consumes large amounts of electricity. LED lighting is a perfect way to minimise energy usage, whilst managing eco-efficiencies and overall cost saving within work environments. In comparison to incandescent and halogen lamps, LED lights reduce energy consumption by up to 80%," continues McKechnie.
The Samsung LED range boasts a long life span of up to 8 years or more, ensuring that light bulb and tube purchases are minimal. Not only do they release 90% fewer CO2 emissions; they can also be fitted into standard light sockets, replacing old generation bulbs. They also provide other benefits such as quality and comfortable, adjustable lighting to cater for all environments and requirements, maximising staff productivity.
"Samsung recognises that the main priority for organisations is to run their business as effectively and productively as possible, rather than worrying about what air conditioning or lighting system they have in place. With this in mind, technological innovations in the way air conditioners and lighting systems are used in office spaces cannot only save an organisation money but also contribute towards a more sustainable business, with minimal effort from the company," concludes McKechnie.