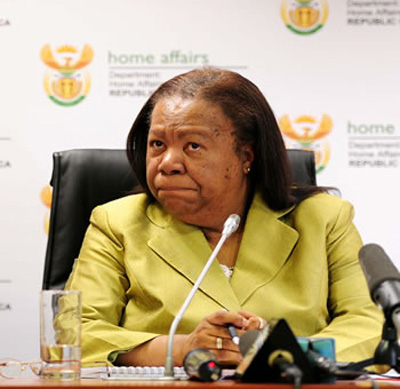 Africa's first Accelerated Mass Spectrometry (AMS) facility lab has been launched at the iThemba Laboratory at the University of Johannesburg.
Launching the facility on Monday, Science and Technology Minister Naledi Pandor said the new facility will have an impressive output for the country.
"It will go far in enabling us to realise some of our strategic goals as a system, strengthening our efforts to build a vibrant knowledge economy in South Africa and achieve the vision articulated in our National Development Plan.
"All this is aimed at turning South Africa into a vibrant knowledge-based economy, which will be driven by the quality of the human capital we develop… our research and development infrastructure, and the enablers we have put in place to bridge the chasm between research and socio-economic outcomes," the minister said.
The AMS facility will, among other things, help in areas such as global and regional climate change, regional groundwater systems, palaeoanthropology, archaeology, history and preservation technology, and earth sciences and geosciences.
AMS accelerates ions to extraordinarily high kinetic energies before mass analysis. The special strength of AMS among the mass spectrometric methods is its power to separate a rare isotope from an abundant neighbouring mass. The method suppresses molecular isobars completely and in many cases, can separate atomic isobars. This makes possible the detection of naturally occurring, long-lived radio-isotopes.
Minister Pondor said it is imperative for the country to have facilities such as the AMS lab, as this will help to attract foreign scientists to the country.
"The facility is going to be particularly valuable for purposes of human capital development, and we see it being used to train scientists and students from a variety of scientific disciplines in the use and application of rare isotopes.
"The skills and scientific approaches they learn will be unprecedented in many respects," she said.
According to Minister Pandor, since 2005, over 300 items of state-of-the-art research equipment have been acquired and placed at various South African universities.
"This research equipment has allowed for the establishment of local and international collaborations and the graduation of a large number of postgraduate students," Minister Pandor said.
The iThemba Laboratory for Accelerator-Based Sciences is a group of multi-disciplinary research laboratories administered by the National Research Foundation.