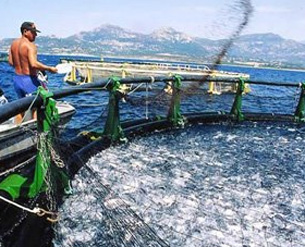 By SAnews.gov.za
Pretoria – Cabinet has welcomed the announcement of a R2 billion aqua-farming facility at the Coega Industrial Development Zone, in the Eastern Cape, which will allocate 80 hectares to abalone by 2020.
Minister in the Presidency responsible for Planning, Monitoring and Evaluation, Jeff Radebe, told reporters, on Thursday, that the project will create 2 080 jobs.
Minister Radebe was briefing reporters on the outcomes of the Cabinet meeting held in Cape Town, on Wednesday.
According to Minister Radebe, the aqua-farming facility is part of Operation Phakisa that seeks to contribute about R177 billion in the economy and create up to one million jobs by 2030.
Operation Phakisa is aimed at fast-tracking the delivery of the priorities outlined in the National Development Plan (NDP), which is the country's blueprint for eliminating poverty and reducing inequality.
Minister Radebe said Cabinet has encouraged more investors to partner with government in new economic growth opportunities.
Last month, Forestry and Fisheries Minister Senzeni Zokwana paid a two-day visit to the Eastern Cape, where he held meetings with the executive leadership over the creation of employment in the fisheries, agriculture and forestry sectors.
"The fisheries sector, including aquaculture, has a critical role to play in meeting one of the greatest challenges confronting the world: food security. Fishing provides vital sources of livelihoods, nutritious food and economic opportunities.
"Aquaculture development would ensure we close the fish protein gap that may be created by the declining marine capture fish resources," said Minister Zokwana at the time.
Expropriation Bill
Meanwhile, Cabinet has also approved the Expropriation Bill 2014 to be tabled in Parliament. The Expropriation Act of 1975 predates the Constitution, making it imperative to align the overarching legislation governing the expropriation of property to the values and provisions of the Constitution.
The Bill introduces certain measures that differ significantly from the 1975 Act. Noteworthy is the recognition and compensation of unregistered rights in property in all expropriations.
The Bill also embodies the constitutional principle of just administrative action.
Given the array of authorities within the national, provincial and municipal spheres of government that have the power to expropriate property, there is a need to ensure uniformity in the way organs of state undertake expropriations.
However, the draft Bill does not seek to interfere with the powers of expropriation conferred by specific legislation, but prescribes uniform procedures to be followed by all expropriating authorities when exercising their powers.
Minister Radebe said Cabinet has also urged stakeholders to work with government and to implement commitments to address the issue of secure tenure [land tenure] rights.
Today, Rural Development Minister Gugile Nkwinti is hosting a three-day national Land Tenure Summit, in Boksburg, which will focus on measures to reverse the country's colonial and apartheid past which caused more than 75% of the black population to be landless, property-less, unskilled and without secure tenure rights.