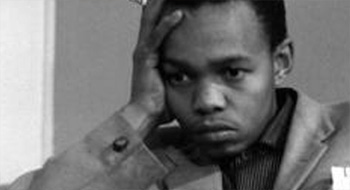 By More Matshediso – SAnews.gov.za
Pretoria – Grade 10 and 11 learners from nine provinces of South Africa will on Saturday participate in the Nat Nakasa Debate Competition, in Durban.
The two-day debate competition is aimed at educating youth about the role played by journalists during the liberation struggle in South Africa, what freedom meant to them and how they redefined their ideal South Africa through nation building, social cohesion and moral regeneration.
The debate competition, which ends on Sunday, will be held at the Durban Natural Science Museum.
The competition will be hosted by the Department of Arts and Culture and the Department of Basic Education.
Currently there is also a Nat Nakasa Exhibition underway at the Oral History Museum in Durban until the end of the year.
The remains of Nat Nakasa, who will be reburied on 13 September at Heroes Acre in Durban, were successfully repatriated and brought back from New York on 19 August, by a team led by Arts and Culture Minister Nathi Mthethwa.
The self-acclaimed Native of Nowhere was born in Chesterville, Durban in 1937. He worked for Ilanga laseNatal, Drum Magazine, Golden City Post and the Rand Daily Mail.
He founded The Classic in 1963 with the intention of publishing 'African Writing of merit'.
The Department of Arts and Culture said Nakasa's homecoming after 50 years of forced exile has a significant meaning to the people of South Africa in this twentieth celebration of freedom, "as he wrote eloquently about an ideal South Africa that would be democratic, non-racial and socially cohesive".