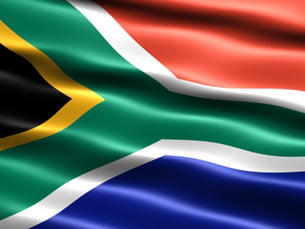 Riding bikes can create a pathway out of poverty for young people in a South African township, helped by a crowdfunding campaign coming out of Roseneath in Wellington.
Carrie Buckmaster has just returned from six weeks in South Africa helping a group of young bike enthusiasts in an underprivileged rural township on the outskirts of Cape Town. She is passionate about the opportunities that cycling can give these young people to improve their lives and has launched a crowdfunding campaign to raise the almost $10,000 needed to keep the project rolling for another year.
The Fisantekraal Bike Club is led by Canadian bike mechanic Brenna Coupland and operates out of a small blue shipping container on the grounds of the local high school. Bike club members aged 8 to 19 attend the club twice a week, taking apart and fixing up donated bicycles until they are familiar with the basics of bike mechanics. If they complete the eight-week programme, students get to keep the bicycle they have been working on along with a helmet and a lock.
The crowdsourcing campaign aims to generate the funds needed to continue the bike mechanic shop and to offer club members the opportunity to complete in organised cycling events such as the Cape Argus Pick n Pay Momentum Cycle Tour.
Youth growing up in Fisantekraal are affected by poverty, crime and a lack of educated mentors in a community where only one in five adults have completed secondary school. The bike club offers a safe positive and fun environment and is very popular with young people.
"I was hooked on the untapped potential of the Fisantekraal youth at a maths tutoring session" says Carrie. "I was helping a group convert fractions into percentages and also perform currency conversions. There was basic knowledge missing in these students' understanding, but with the minimum of explanation they picked everything up so fast.
"That's when the reality really sunk in. These kids were bright and motivated… and failing school. Those three things shouldn't go together. These learners were limited not by their ability or drive, but by their circumstances. I could see the positive effect of bringing disadvantaged youth into contact with mentors who had completed their education.
"At bike club we incorporate basic maths into most bike workshop sessions. Brenna has even printed up homework worksheets for torque conversions. The first time we handed out homework we wondered if our club members would complete it. Next session there were our boys handing the sheets in. It was pretty special."
Fundraising within South Africa is difficult as local residents who are wealthy enough to donate are thinly distributed and generally overwhelmed by the sheer number of social issues to be tackled. Carrie and Brenna are turning to their local Canadian and New Zealand communities and asking for help to keep the Fisantekraal Bike Club rolling!
CROWDFOUNDING CAMPAIGN URLs AND CONTACT DETAILS
IndieGoGo URL for publication (will be live from 8AM on Friday 12th of September): HTTP://igg.me/at/fisantekraalbikeclub
URL for the draft campaign (Live now, not for publication): http://www.indiegogo.com/project/preview/dd5e5bef
History of the Fisantekraal Bike Club
Carrie, who works in IT and lived in South Africa for three years, first became involved with Fisantekraal High School in 2011 when a casual conversation at a house party soon led to board membership on a newly formed South African branch of the charity Peace and Love International.
No stranger to Africa, Brenna cycled from Cape Town up to Egypt in 2011, a couple of months after Carrie completed the 12,000 km bicycle journey in the opposite direction. Their love of cycling and their conversations about the positive effect of bikes on young lives was the start of the Fisantekraal Bike Club. Brenna now lives in Cape Town and has been running the club since April this year.
"Cycling through developing countries has given me a real perspective of the power a bicycle can provide," Brenna explains. "Not only can I move at across continents using just my body and experience that freedom, but I also get to see what a bicycle can do for the local people I meet on the road. A bike might mean that a child doesn't have to walk 5 miles to school each morning or that a worker doesn't have to rely on inconsistent or expensive public transport systems to get to their job."
The first set of bicycles fixed at Fisantekraal Bike Club were donated by the Vancouver Police Department after being confiscated as stolen property. The bikes were shipped to Cape Town as part of a large container of mixed donations organised by Canadian and South African Rotary clubs. All of the donated goods were distributed quickly apart from the bicycles which sat in storage close to Fisantekraal for over a year until Brenna Coupland came on board to run the club.
With the initial donated bicycles now repaired, new bicycles are being bought locally from small flea markets and from larger African Bicycle NGO the Bicycle Empowerment Network http://www.benbikes.org.za. Tools and bicycle parts also need to be regularly purchased along with snacks for club members and hiring a bus and driver to take the club to events.