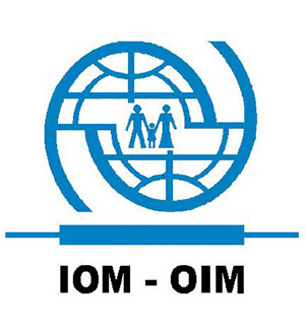 An IOM health clinic built in August and now fully operational is making a huge difference for the 47,000 displaced Sudanese by the fighting who have found refuge in the UN compound of Bentiu in South Sudan. The maternity unit is of particular value as the continuous flooding increases the likelihood of waterborne diseases for new born babies.
Even before the recent crisis, South Sudan had some of the worst health indicators in the world and a health care system reaching only 20 per cent of the country's population. The heavy rains which started in June and are still going on worsened the already dire conditions of the displaced population in Bentiu and their access to life-saving health care. Health services to reduce preventable maternal and infant mortality were flooded by 70 centimetres of standing water.
The new clinic is critical as flooding has made access to the main hospital difficult. It is only accessible by foot. Furthermore, the continued presence of standing water raises many public health concerns in a highly concentrated population area. Respiratory tract infections, malaria and water borne illnesses remain the most common illnesses and IOM's health team conducts on average over 600 consultations per week.
The new clinic provides the community with primary health care, including a larger space for confidential preventative and curative consultations, an immunization room, a laboratory and a more secure storage area for drugs and vaccines.
In addition to the new clinic building, a separate maternity wing allows IOM to provide a comprehensive package of reproductive health services, including facility based deliveries, pre- and post-natal care, as well as awareness on topics related to nutrition, child immunizations and family planning for mothers.
The IOM health team is also providing on-the-job trainings on safe deliveries to midwives and traditional birth attendants. Many women still give birth at home, but IOM is working with women's groups and community leaders to encourage deliveries at the new clinic where women can be attended by trained midwives. Once fully operational, the maternity unit will be available for deliveries 24 hours a day.
IOM activities in Bentiu for displaced people include as well water and sanitation services, health programming, Camp Coordination and Camp Management (CCCM) and registration of displaced people.