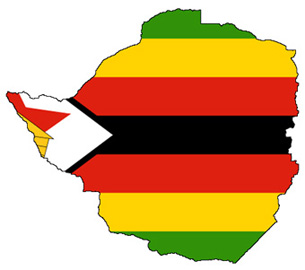 Delegates from developing countries who participated at the just-ended Non-Aligned Movement 3rd International Workshop on Minerals Processing and Beneficiation have endorsed proposals for Zimbabwe to host the Non-Aligned Movement Science and Technology Centre of Excellence for Mineral Processing and Beneficiation.
The final workshop resolution, which was released recently, showed that Zimbabwe got overwhelming support to set up the centre, which is expected to provide a key thrust and a platform for advancing the developmental imperatives of NAM and other developing countries through co-operation in innovation, trade, beneficiation and value addition of their mineral endowment.
The workshop, which drew participants from Afghanistan, Guyana, Indonesia, Iran, India, Malaysia, Mauritius, Myanmar, Nigeria, Pakistan, South Africa, Sri Lanka, Tanzania, Uganda, Vietnam, Zambia and Zimbabwe unanimously resolved to immediately undertake the process of establishing the Centre of Excellence for Mineral Processing and Beneficiation in Zimbabwe.
In his keynote address at the workshop, President Mugabe challenged NAM member states to transform the movement into an economic powerhouse which would see member countries trade their beneficiated products among themselves.
This — President Mugabe said — would help contain the dominance of the European Union and the United States on global trade.
The participants agreed to establish the centre's task-force to prepare draft policy guidelines and legal frameworks for designated mineral market places and commodity exchanges within developing countries to be presented to African Union Council of Ministers responsible for minerals within the context of the African Mining Vision and AU agenda 2063.
The proposals will subsequently be presented to the AU Heads of State Summit as well as the NAM Heads of States Summit.
Some of the resolutions that emerged from the workshop included:
Establish new research and development institutes and strengthen the existing ones for capacity building and mobilise adequate funding for mineral processing and beneficiation in NAM and Other Developing Countries
Strengthen collaboration among NAM and other developing countries in the setting up and implementation of sustainable and appropriate Minerals Development, Processing and Beneficiation Policies including regulatory frameworks
Promote value addition of mineral resources and resource-based industrialisation through the adoption of sustainable and time bound projects and programmes;
Encourage public social private partnerships (PSPP) for the development and commercialisation of new and emerging technologies and ensuring the role of entrepreneurs and youth ventures;
Promote strategic Human Resource Development in mineral processing and beneficiation and encourage information exchange of scientists and technologists among NAM and Other Developing Countries;
Facilitate access to high-tech research infrastructure, and international collaboration among NAM and Other Developing Countries and promote localised uptake of innovative technologies;
Strongly recommend that Governments of Developing Countries refrain from engaging foreign Non-state actors including Non-Government Organisations in the governance of their mineral resources.