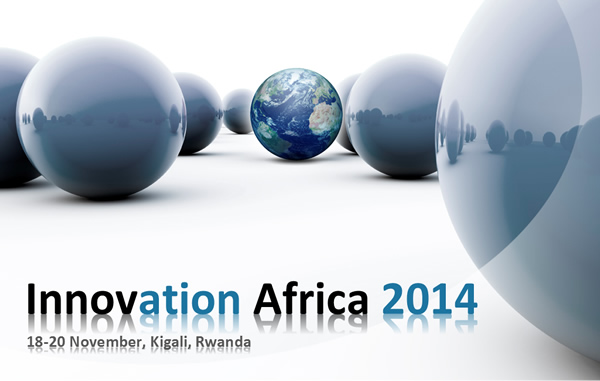 A record number of ministers and officials are confirmed to attend this year's Innovation Africa Summit taking place in Kigali, Rwanda this 18-20 November 2014.
So far 37 Ministries of Education, ICT, Science & Technology and other related organisations from 24 African countries will be hosting roundtable meetings over 2 days.
Major sponsors include tech giants HP, Google, Microsoft, IBM, Oracle, Intel, Huawei & Samsung.
The summit is organised by AfricanBrains under the patronage of the Ministry of Education, endorsed by the Rwanda Development Board and supported by the full weight of the Rwandan Government Cabinet.
If your education, ICT or tech company is serious about doing business in Africa and would like meetings with officials from the organisations listed below then complete the form here – www.innovation-africa.com/2014/register
Places are now very limited so don't delay.
Rwanda

Ministry of Education – Basic & Rwanda Education Board
Ministry of Education – Technical & Vocational Education & Training
Ministry of Youth & ICT
Rwanda Development Board
University of Rwanda & The Higher Education Council

Angola

Ministry of Higher Education
Ministry of ICT

 

Botswana

Ministry of Education & Skills Development

Burundi

Ministry of Basic Education & Secondary Education of the Trades & Vocational Training
Ministry of Higher Education & Scientific Research

Cameroon

Ministry of Scientific Research & Innovation

Cote d'Ivoire

Ministry of National Education & Technical Training

Democratic Republic of the Congo

Ministry of Primary, Secondary & Vocational Education

Ethiopia

Ministry of Education
Ministry of ICT

Ghana

Kenya

Ministry of Education
Ministry of ICT

Lesotho

Ministry of Education & Training

Madagascar

Ministry of Higher Education, Technical Training & Employment

Malawi

Ministry of Education, Science & Technology

Mozambique

Namibia

Nigeria

Federal Ministry of Education
Edo State

Republic of the Congo

Ministry of Youth & Civic Education

South Africa

Ministry of Basic Education
Ministry of Telecommunications & Postal Services

Swaziland

Tanzania

Ministry of Education & Vocational Training
Ministry of Communications, Science & Technology

Tunisia

Uganda

Ministry of Education & Sports

Zambia

Ministry of Transport, Works Supply & Communications

Zimbabwe

Ministry of Primary & Secondary Education
Ministry of Higher Tertiary Education, Science & Technology
Ministry of ICT