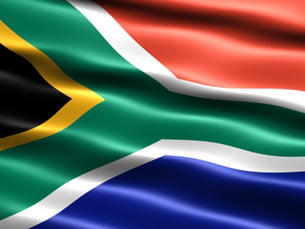 By  Nthambeleni Gabara – SAnews.gov.za
Johannesburg – The City of Ekurhuleni says it wants to transform historically disadvantaged townships into viable commercial business areas through its ambitious Township Economy Programme.
In an exclusive interview with SAnews after his Imbizo with the local business sector in Boksburg on Thursday, City Manager Khaya Ngema said the municipality and stakeholders had engaged on the Township Economy Programme, which aims to support small business.
He said they had also begun engaging the Gauteng Provincial Government on its implementation.
"We are looking at linking retailers to wholesalers. We already had a pilot project in Ekurhuleni with Massmart for more than 20 township shops, where they become part of the supplier development programme for Massmart.
"We want to engage all other big wholesalers to become part of our township economy programme."
He said one of the reasons South Africans were failing to run ventures such as spaza shops was that they procured goods individually as opposed to buying as a collective.
"We are trying to promote these types of practices in our townships, so that we will have viable and commercial businesses. We want to move townships away from being dormitory towns into multi-use suburbs," he said.
Ngema said it was vital that the city manage and develop its business properties in these areas well.
"We must support people who are already operating from those properties. We must rehabilitate and modernise those properties so that they become attractive sites for business operators.
"We also want to focus on creating industrial facilities. We want to convert the currently dilapidated township shops into vibrant office, retail and industrial spaces," he said.
For this to happen, the city needed to have a conversation with those businesses who are, and who aspire to be, operating from those premises through forums such as Izimbizo.
"We realised that there were some specific business concerns that we needed to address with the sector, but we also wanted to use the platform to brief them about the work that we are doing that is significant to their respective businesses," said Ngema.
He said the city hoped to make Izimbizo a regular feature.
"As a city, we are both a manufacturing and logistics hub and we don't want to take that responsibility for granted, hence we are vowing to always keep in touch with the sector."
The representatives of the business sector praised the city for organising an Imbizo where they were able to air their views directly to the municipal leaders.
President of the Greater Boksburg Chamber of Commerce and Industry, Willi Riedel, said: "We commend the municipality for organising this meeting as it shows us that the municipality doesn't want to move alone in terms of developing our area, but they want to work with us."
His sentiments were echoed by local businessman, Howard Mokoena, who said: "Government needs to have more of these discussions and they should take place in the townships, so that they can reach more people."
He said organising an Imbizo showed that the city wanted to involve the people in its plans.