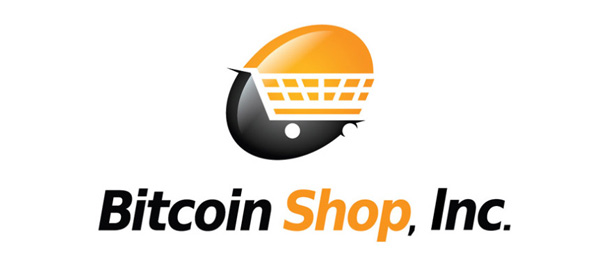 Bitcoin Shop, Inc. (OTCQB: BTCS) ("Bitcoin Shop" or the "Company"), operator of the digital currency ecommerce marketplace www.btcs.com, which is undertaking the build-out of a universal digital currency ecosystem, today announced its plans to donate fifty percent (50%) of its ecommerce gross profits to Africare, a Washington, DC based non-profit organization, starting November 28, 2014 through December 31, 2014. Africare is currently fighting the spread of Ebola through various initiatives in West African communities, including strengthening local health care systems, supplying personal protective equipment and administering behavior change education to try to prevent the disease from spreading.
Africare has raised over $50,000 to date towards their goal of $100,000 to help stop the current Ebola outbreak. Bitcoin Shop encourages customers to do their holiday shopping on its new 2.0 beta ecommerce platform or its legacy platform to help support the Company's donation. Bitcoin Shop will also be participating in Bitcoin Black Friday on November 28, 2014 and will have special deals on specific products for customers. Bitcoin Shop's beta site offers over 2 million products and utilizes its "Intelligent Shopping Engine" to find consumers competitive prices on products from over 85 retailers.
Charles Allen, CEO of Bitcoin Shop, commented, "As part of the digital currency ecosystem we are happy to help support Africare and its efforts on the ground, working with communities affected by the disease in its fight against the spread of Ebola."
Donors have helped Africare deliver $1.4 million in necessary medical supplies and reach more than 100,000 West Africans with Ebola behavior change messages. "Africare has empowered African communities to overcome disease time and again — polio, river blindness, malaria and more," affirmed Africare President Darius Mans. "We know that with the right support, West Africans can contain Ebola and prevent future outbreaks, and we are grateful to Bitcoin Shop and its users for their commitment to Africare and the communities we partner with every day."
About Bitcoin Shop, Inc.:
Bitcoin Shop, Inc. plans to build a universal digital currency platform with the goal of enabling users to engage in the digital currency ecosystem through one point of access. We currently operate our legacy ecommerce website (www.bitcoinshop.us) and are operating our public beta site (www.btcs.com) where consumers can purchase products using digital currency such as bitcoin, litecoin and dogecoin, by searching through a selection of over 2 million items. We provide our customers competitive pricing options from over 85 retailers through our "Intelligent Shopping Engine". All ecommerce customer orders are fulfilled by third party vendors. We plan to use our ecommerce platform as a customer on-ramp for a broader digital currency platform. We have been actively partnering with strategic digital currency companies who have technologies, services or products that are complementary to our business strategy by making investments in them and integrating with them.
Digital currencies use peer-to-peer networks to facilitate instant payments. They are categorized as cryptocurrencies, as they use cryptography as a security measure. Digital currency issuances and transactions are carried out collectively by the network, with no central authority, and allow users to make verified transfers.
About Africare:
Africare is a leading non-governmental organization (NGO) committed to addressing African development and policy issues by working in partnership with African people to build sustainable, healthy and productive communities. Since 1970, Africare has benefited tens of millions of men, women and children through thousands of projects across 36 countries in Africa by integrating our community-based core expertise with our technical specialties of Agriculture and Health, always prioritizing the cross-cutting themes of Economic Development; Nutrition; Water, Sanitation & Hygiene; Women's Empowerment; and Youth Engagement. Visit http://www.africare.org for more information.