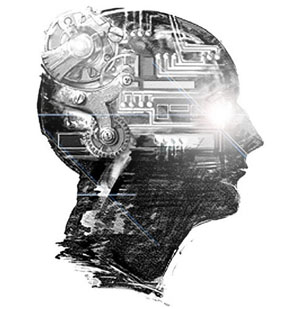 Overall IT spending in South Africa is expected to cross the $13 billion mark in 2015, according to the latest figures released today by International Data Corporation (IDC). The consumer, finance, and government verticals will lead the charge, with the former expected to account for $3.12 billion in IT spending during 2015. However, growth in this vertical will stagnate over the coming years, with spending dipping slightly to $3.10 billion in 2018.
The finance vertical, which includes banking, insurance, and securities and investments, will be the second-biggest vertical in terms of IT spending in 2015, with total expenditure of $1.88 billion. The primary driver for growth in this sector will be increased investments in mobility and security. As the growth opportunities from traditional channels and business are declining, banks in South Africa are shifting their focus to the unbanked, and mobile is the most sought-after channel for serving the unbanked due to its already-high and increasing levels of penetration in South Africa.
Spending in the government sector is forecast to reach $1.63 billion in 2015, driven by ongoing automation initiatives as part of the drive to bring government services to online and mobile platforms. Meanwhile, IT investment in the country's telecommunications vertical is expected to total $1.42 billion in 2015. Similar to banks, telecom players are faced with high competition and low growth in their traditional sphere of business, resulting in them foraying into neighboring fields such as IT services and financial services. Telcos are adding cloud computing, datacenter, and disaster recovery services to their product and services portfolios, and also targeting the unbanked through payment-related services.
"The economic situation in South Africa remains fragile, owing to electricity shortages and strikes in the mining, manufacturing, and utilities sectors," says Jebin George, a senior research analyst at IDC Middle East, Africa, and Turkey However, IDC expects IT market in the country to remain buoyant and continue to grow during the next four years. The consumer, finance, communications, and government sectors will remain the biggest IT spenders, while the fastest growing verticals over this period will be transportation, utilities, and healthcare."
About the Research
IDC's 'South Africa Vertical Markets 2013 IT Spending and 2014–2018 Forecast' (IDC #CEMA21732) provides a detailed overview of IT spending trends and forecasts for 17 vertical markets and 10 product categories including hardware, packaged software, and services in South Africa. The study also includes an overview of the ten hottest IT accounts in the country. Analysis is based on continuous research and monitoring of users' IT spending, emerging purchasing patterns, and supply- and demand-side research. For more information about this report, please contact Jebin George at jgeorge@idc.com.