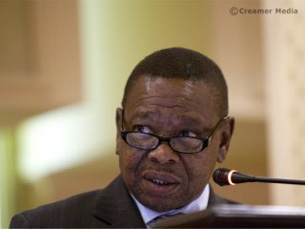 By– SAnews.gov.za
The Department of Higher Education and Training is expanding Technical and Vocational Education and Training (TVET) colleges as institutions of choice by building more campuses in the country.
The Minister of Higher Education and Training, Blade Nzimande, through his department, is building 16 new TVET campuses in KwaZulu-Natal, Limpopo, Eastern Cape and Mpumalanga provinces.
Minister Nzimande said post school education and training must be accessible everywhere in communities, especially in poor rural communities.
"Our youth should not travel far to the cities to access post school education. Building of campuses in our rural communities is part of the contribution to rural development as the President located it as one of government priorities. It is part of infrastructural development that this government is rolling out," said Minister Nzimande.
The three sites for Thabazimbi in Limpopo, Bhambanana and Nkandla A in KwaZulu-Natal campuses have already been awarded and handed over to service providers for construction.
"Construction work has commenced on the Thabazimbi and Bhambanana campuses. Construction on the Nkandla A campus will commence once the technical aspects of the site have been dealt with," Minister Nzimande said.
The construction of Thabazimbi is expected to be completed on 12 August 2015, Bhambanana 30 October 2015, while construction for Nkandla A is expected to be completed on 19 November 2015. The total amount for the three projects is R551 541 386.
"The remaining 13 sites were advertised for tender in August 2014. The tender evaluation and adjudication process is underway and contractors will be appointed once the process is concluded. The construction period for these campuses will be 12 months from the commencement date," the Minister said.
He also noted that a number of interventions have been made in the sector ranging from stabilising governance and management, an underway process of forging collaborations with industries and Sector Education and Training Authorities, as well as universities for establishing articulations.