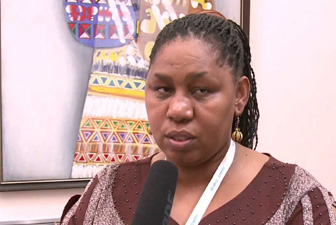 By– SAnews.gov.za
Pretoria – Deputy Minister of Social Development, Hendrietta Bogopane-Zulu, has opened the third national Youth Camp by encouraging young people to pursue their dreams with purpose and discipline.
The Youth Camp, which is held at the 3 South African Infantry Battalion (3SAI), next to Kimberly in the Northern Cape, is hosted by the Department of Social Development, in partnership with the Department of Defence and Military Veterans.
Held under the theme 'Youth of South Africa, history makers and legends of the future', the camp brings together young people across race, ethnicity, gender, class and language from all nine provinces with the aim of promoting national identity, nation building, social cohesion, patriotism and active citizenry among young people of South Africa.
Speaking at the camp on Thursday, Deputy Minister Bogapane-Zulu told the youth that the future belongs to those who believe in the beauty of their dreams.
"We host this Youth Camp to teach you how to think so that you can pursue your dreams. We also bring you to the military so you can learn to pursue those dreams with focus and discipline," said Deputy Minister Bogapane-Zulu.
Today, which is the first anniversary of the former President Nelson Mandela's Day of Remembrance, the young people gathered at 3SAI, where they held a commemorative event to pay tribute to the late statesman. They are also expected to perform a Mandela Musical.
Over the next seven days, the youth will participate in a number of sessions aimed at shaping them into empowered community leaders who will go back to their respective communities and be agents of change.
Among the important sessions they will take part in include patriotism and social transformation; non-racialism; sexual and reproductive health and rights; substance abuse; as well as job preparedness.
They will also be expected to draft provincial development action plans for implementation. The Youth Camp ends on 11 December 2014.