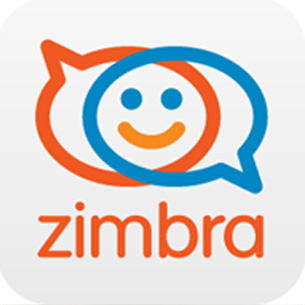 Zimbra, a global leader in unified collaboration software, and open source specialist LSD Information Technology, today released the Ponemon Institute's "The Open Source Collaboration Study: Viewpoints on Security and Privacy in the US and EMEA" report.
The report findings confirm a changing perception of open source, to a platform for the development of quality software that enhances privacy and security. Findings from the survey, which was conducted in 18 countries across Europe, the Middle East and Africa as well as the United States, show that 66% of EMEA respondents agreed that commercial backing and code transparency reduces applications' privacy risks, and 67% agree these improve application security.
"Companies should not compromise on security and privacy. Data breaches and theft of confidential information and trade secrets pose real and sustained risks to businesses and could result in lawsuits over data and security disclosures. Additionally, brand trust is paramount and can suffer irreparable damage," says Sven Lesicnik, MD of LSD.
By its nature, open source provides a layer of transparency not available in proprietary software. This transparency provides a method to trust but verify, whether a patch's efficacy, for hidden components or backdoors and that software development best practices are followed. This transparency improves code quality, which is an equal partner to security. In support of this, the Ponemon Institute survey found that 76% of EMEA respondents agree that commercial backing and code transparency improves application integrity and trustworthiness.
"Businesses should consider the implications of whether an e-mail system is built on an open architecture or a closed system. Open-source provides organisations with a level of control and business continuity not afforded to them by proprietary software. This is particularly useful in reducing vendor lock in," Lesicnik adds.
"With Zimbra Collaboration, we provide pre-built integrations into many third-party security tools and open APIs for increased interoperability and extensibility. Customers and partners can select one or multiple flexible deployment options, on premises, hosted or a local service provider, based on internal expertise, risk appetite and data privacy needs. Furthermore, our product is built on an open source core, allowing us to leverage a robust community and provide vendor accountability," said Olivier Thierry, Zimbra CMO.
Zimbra Collaboration 8.5, the latest release of this open source messaging and collaboration solution enables organisations to deliver secure collaboration to today's mobile workforce. For more on Zimbra Collaboration, visit LSD – www.lsd.co.za or Zimbra www.zimbra.co.za, and for a free copy of the Ponemom Institute survey, visit Zimbra.com.
Survey methodology
The purpose of this research is to learn from IT and IT security practitioners about their companies' involvement in the use of open source messaging and collaboration solutions and their perceptions about the benefits. The survey was conducted by the Ponemon Institute on behalf of Zimbra and findings presented in the report, The Open Source Collaboration Study: Viewpoints on Security and Privacy in the US and EMEA, sponsored by Zimbra. A sampling frame of 17 680 US and 16 700 EMEA experienced IT and IT security practitioners were selected as participants to this survey. By design, 79% of US respondents and 74% of EMEA respondents are at or above the supervisory levels. The final sample consisted of 1 398 surveys or a 4.1% response rate for the US and 4% response rate for EMEA. Respondents include 723 IT and IT security practitioners in the United States and 675 IT and IT security practitioners in the following 18 EMEA countries: United Kingdom, Germany, France, Russian Federation, Spain, Saudi Arabia, Italy, Netherlands, Turkey, Poland, United Arab Emirates, South Africa, Ireland, Switzerland, Denmark, Sweden, Israel and Greece.