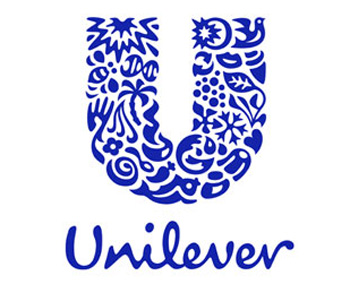 By- SAnews.gov.za
Pretoria – The Department of Trade and Industry (dti) has presented an award to Unilever South Africa on behalf of the United Nations Conference on Trade and Development (UNCTAD).
The Investment Promotion Award was presented to the company for its sustainable and water neutral investment at its factory in Durban.
Presenting the award to Unilever representatives, Trade and Industry Minister Rob Davies said the department nominated the company's Indonsa factory through its investment promotion agency, Trade and Investment South Africa (TISA), for entry in the annual awards.
Minister Davies commended the dti team for nominating Unilever for this prestigious award as it reflected the world-class standard of investments being made in South Africa.
"As a department responsible for manufacturing and trade relations, we have been most proud of the efforts that Unilever South Africa has made in ensuring they assist government in greening the economy, empowering communities and investing in sustainable agriculture.
"The activities of the Indonsa factory form part of the agro processing value-chain, one of the largest sub-sectors of the South African economy. The real value resides in sustainably turning the raw material into products such as the ones the Indonsa factory produces.
"As a country we need to further invest in manufacturing but more importantly, build sustainable agro-processing capability within our communities in order to support investments such as Unilever's Indonsa facility," said Minister Davies.
Echoing Minister Davies' sentiments, the Deputy Mayor of the eThekwini Municipality, Nomvuso Shabalala, said: "Direct investments made by blue chip companies such as Unilever continue to grow the local economy, empower people within our municipalities and create meaningful jobs. We equally celebrate this award with Unilever, who remain a loyal employer in Durban as they have a history of over 100 years in the city."
The Indonsa factory is one of four Unilever factories in KwaZulu-Natal and is based in Riverhorse Valley in Durban.
The factory manufactures products such as Aromat, Knorr, Knorrox, Rajah and Robertson's spices. The facility is a global first for Unilever in terms of advancing its focus on progressive sustainable green technology.
According to Sandeep Desai, Unilever's Vice President for Manufacturing in South and Southern Africa, the factory is one of Unilever's largest investments in the world and it is Unilever's second largest savoury plant.
With an investment of R1 billion, it is the largest private investment since the World Cup in South Africa. The factory boasts world class technology from around the globe.
A major part of the investment in this project has gone towards making the plant environmentally sustainable in three areas namely, carbon reduction, water neutrality and zero landfill.