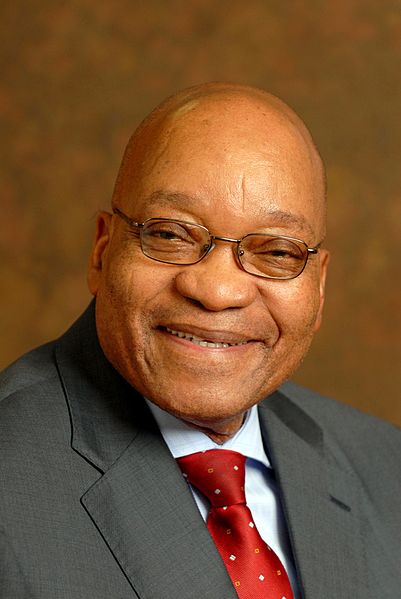 By- SAnews.gov.za
Pretoria – About 70 graduates, who benefitted from the Jacob Zuma RDP Education Trust, have told President Jacob Zuma how their lives and family conditions have changed.
On Monday, President Zuma hosted the 13th annual Jacob Zuma RDP Education Trust Children and Youth Christmas Party at Mnyakanya High School, KwaNxamalala, in Nkandla, KwaZulu-Natal.
Echoing the beneficiaries' testimonies, Higher Education and Training Minister Blade Nzimande said what President Zuma does through the trust builds on the sterling work that he has done for education since he became President.
"Government has, under the leadership of President Zuma, increased the money for the National Student Financial Aid Scheme from R3 billion to R9 billion. It has established three new universities and 12 new Further Education and Training colleges are to be built," the Minister said.
So far, the trust has educated 24 000 students since its establishment in 1995.
President Zuma said 29 December has been marked as the day when "we do something for many orphans and children who come from the poorest of backgrounds yet have this thirst for knowledge and education".
He said there were two stages in a human being's life that needed the most support — when they are children and when they are old.
"That's why I established both the senior citizens' Christmas party and the children and youth Christmas party," the President said.
The Department of Social Development is a key partner, with a number of big and small businesses supporting the initiative to ensure that the event grows over the years.
The party was attended by more than 6 000 children and youth from KwaZulu-Natal and from as far as the Eastern Cape and Mpumalanga this year.
The children received Christmas gifts that included lunch packs, school bags, vanity bags and an undertaking from the South African Social Security Agency to follow up and deliver books to disadvantaged learners.
President Zuma was joined by KwaZulu-Natal Premier Senzo Mchunu, as well as Premiers from Limpopo, North West and Northern Cape provinces, Social Development Minister Bathabile Dlamini, Finance Minister Nhlanhla Nene, Defence and Military Veterans Minister Nosiviwe Mapisa-Nqakula, Transport Minister Dipuo Peters, Higher Education and Training Minister Blade Nzimande, Communications Minister Faith Muthambi, Justice and Correctional Services Minister Michael Masutha, Agriculture Forestry and Fisheries Minister Senzeni Zokwana and Deputy Ministers Hendrietta Bogopane-Zulu and Obed Bapela as well the Brand Ambassador for South Africa, Dr Zweli Mkhize and COSATU President Sidumo Dlamini.