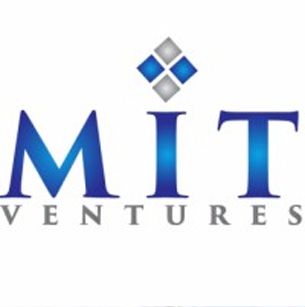 MIT Ventures, a venture-building company based in Silicon Valley's Sunnyvale, has announced the launch of an innovation program in West Africa, called UNITED. This program aims to fill the growing needs of the booming African technology sector and help boost the local economy. The announcement was made by Seydou Diallo, the company's Managing Partner for the EMEA region and the CEO of Inovit Group, MIT Ventures' operational arm in West Africa.
UNITED, which stands for Unified Network of Initiatives and Transformative Entity Development, is a resource distribution business model that creates a centralized network of transformative ventures that are capable of reshaping multiple industries at once. The venture-building program will empower African consumers with a wealth of tools and services dedicated to improving their lives and supporting content creation and information democratization.
The program will also support MIT Ventures' upcoming Pan-African endeavors in the mobile, marketing, entertainment, trade finance and technology sectors. "We are working on several ventures with a team of American and African partners including Mobility Technologies S.A., a company focused on mobile banking and mobile money; United Press, an international publisher of trade books; Akassa, a mobile gamification platform and Galaxy Mobile, a smartphone service brand and mobile store chain," said Seydou Diallo.
According to MIT Ventures' Founder and CEO, Ali Diallo, "Establishing a presence in West Africa is part of MIT Ventures' transformative strategy to push the boundaries of innovation by creating new ventures in untapped markets." Ali Diallo explained, "Where other entrepreneurs may see obstacles, we see opportunities that can drastically transform the local industries and change the lives of hundreds of millions of people. This is why the UNITED program is so exciting. Furthermore, we are already very active in the US, with several digital and mobile ventures in the pipeline, both at the enterprise and consumer levels. With our new African-based division, we will now have the opportunity to localize our ventures' products and services more effectively, thus allowing us to bring them to other parts of the world much faster."
MIT Ventures' EMEA division has been operating from Senegal, West Africa for the last ten months and it is planning a funding round in 2015 for some of its high-growth ventures. The company shares offices with Inovit Group in the Almadies borough, which is home to several international organizations, such as the US Embassy and the United Nations. With a growing number of African corporate clients, technology startups and entrepreneurs already collaborating with MIT Ventures, the company's local teams plan to bring a round of five new ventures on the market in 2015.