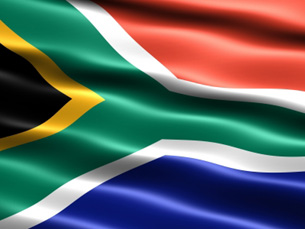 The United States Embassy in South Africa says it will continue to support South Africa's efforts to raise the standard of education in the country.
The embassy said it will achieve this through the School Capacity and Innovation Programme (SCIP), which is in partnership with the Department of Basic Education (DBE) and other South African organisations.
The embassy designed the $7.5 million (R85 million) programme in collaboration with the DBE to improve academic achievement in primary school learners. Through the programme, measures to improve teacher development and school management are supported.
The US Embassy also congratulated the class of 2014 following the release of the 2014 matric results, where learners achieved an overall pass rate of 75.8%.
"SCIP supports a variety of programmes that focus on essential classroom building blocks such as lesson plan development, reading programmes and student-centred learning strategies.
"Beyond the classroom, SCIP has also helped to develop computer-based assessment tools, teacher recruitment programmes and connects young learners with volunteer tutors," the Embassy said.
It said the partnership between the DBE and the US government's Agency for International Development (USAID), together with the ELMA Foundation and the JP Morgan Foundation, is helping South Africa expand local best practices in teacher training development.
In 2014, SCIP supported training for more than 63 000 South African teachers and teaching assistants in more than 600 schools.
DBE Deputy Director-General Vivienne Carelse has applauded the SCIP partnership and expressed her confidence that the South African schooling system would improve for the better.
Teacher Development Unit Director Haroon Mahomed said: "SCIP will play a significant role in improving quality teaching and learning in the country."
USAID Southern Africa Mission Director Cheryl Anderson said teachers are the single most important factor that influences the quality of education.
"We are proud to work together with the DBE to ensure that current and future teachers receive the training needed to prepare them to deliver high quality education to the next generation of South Africa's learners."