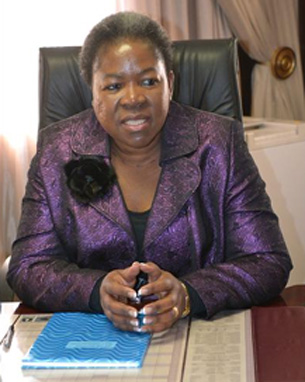 By- SAnews.gov.za
Pretoria – Limpopo Premier Stanley Mathabatha has sent his condolences to the family and friends of Education MEC Thembi Nwendamutswu.
Nwendamutswu, who served the provincial government and its people from June last year, died on Friday after a short illness.
"It is with great sadness that the provincial government informs the people of Limpopo on the passing on of MEC for Education Thembi Nwendamutswu," he said.
Provincial government spokesperson Phuthi Seloba said Premier Mathabatha will hold a joint media briefing with the African National Congress (ANC) leadership in Polokwane at midday on Monday to give further details regarding the funeral arrangements.
Seloba said the Premier has not yet announced if Nwendamutswu will get a Special Provincial Official Funeral or not, but only confirmed that a memorial service is already scheduled for Thursday at a venue yet to be announced.
The joint media briefing at Frans Mohlala House will also give details on the funeral arrangements of ANC veteran and former Member of Parliament (MP), Nelson Diale, who also died over the weekend.