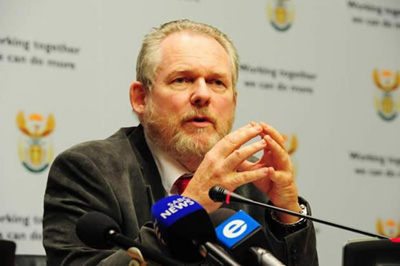 By– SAnews.gov.za
The expansion of skills remains vital to the support offered by government to investors, says Trade and Industry (dti) Minister Rob Davies.
The Minister, who was joined by King Goodwill Zwelithini, was speaking at the launch of the R200-million CCI Call Centres building in Umhlanga, KwaZulu-Natal, on Friday.
The dti's partnership with private sector companies like CCI illustrates government's commitment to work closely with all companies to create an enabling environment to attract investors.
The building, which will house more than 200 employees, demonstrates a commitment by CCI Call Centres to the South African Business Process Services (BPS) sector through the investment of R200 million.
The BPS incentive aims to attract investment and create employment in South Africa through offshoring activities.
The company set up its operations in the country in 2005 and has grown from 50 seats to over 3 000 seats operating from Umhlanga.
CCI Call Centres is a beneficiary of the dti's BPS incentive and has participated in the Monyetla Work Readiness Programme, which prepares those under 35 and previously unemployed for the workplace through training and development.
The Managing Director of CCI Call Centres, Mark Chana, said support from the South African government, through the BPS incentive, has made the South African value proposition cost competitive when bidding for international contracts against other offshore destinations such as the Philippines.
Minister Davies said the Business Process Outsourcing/Business Process Services (BPO/BPS) incentive has been hugely successful in terms of meeting the objectives of the dti.
He said over 9 000 jobs have been created and the BPS sector is a key sector for attracting investment and creating new jobs especially in the 18 – 35 age groups, where job creation for young people is most needed.
King Zwelithini encouraged CCI Call Centres management to also consider having offices in rural areas, other provinces and SADC countries. He called on young people who will be employed at the call centre to take their work seriously as it is not a right but an opportunity and privilege.