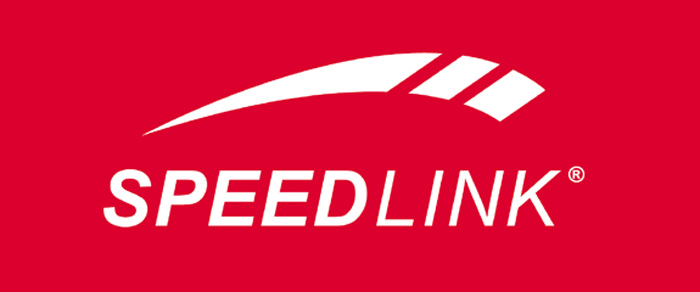 Jöllenbeck, founded in 1974, is one of Europe's leading manufacturers of office and entertainment peripherals. Since its formation, Jöllenbeck has positioned itself very successfully in the PC, video gaming console and handheld accessories market.
The product portfolio of its own brand, SPEEDLINK, includes sound systems, headsets, mice, mouse pads, keyboards, game pads, joysticks and various other accessories. SPEEDLINK products impress with their novel technology, combined with design excellence and outstanding functionality. Through SPEEDLINK, Jöllenbeck is represented in over 40 countries worldwide.
"We are really delighted to have Syntech, one of South Africa's leading distributors, on board as a partner, and look forward to working with them. Through this exciting partnership, we are glad that our end-customers can enjoy SPEEDLINK products in South Africa just as easily as in the rest of the world," says CEO Tim Jöllenbeck.
Seven good reasons why this is such exciting news:
* Syntech has established itself as one of the leading distributors in South Africa, committed to adding value to the market and empowering its resellers.
* Syntech works closely with its key resellers to deliver added value and support to clients and provide the best available range of products.
* Syntech provides exceptional marketing support, including free Web content, POS material and digital banner design for customers.
* The exclusive "Syntech Warranty" and technical support structure offers end-users and resellers peace of mind and after-sales service.
* Syntech now delivers a premium turnkey component solution, which incorporates industry-leading brands like Asus, Crucial, Seasonic, Raidmax, Patriot and OCZ.
* Syntech's revolutionary approach to distribution enables it to deliver thousands of products throughout southern Africa daily.
* Most importantly – stock availability: Syntech's procurement and logistics team help ensure its resellers have consistent access to the stock they actually want.
SPEEDLINK is one of the leading brands in computer and video game accessories in Europe. Its products combine new technology with excellent design and outstanding functionality.
It has enjoyed continuous growth since its founding in 1998. Today, the company's products can be found in over 30 countries in Europe. The fact that it has sold over 10 million sound systems and over 15 million game controllers impressively demonstrate its superior market presence.
Its commitment to product development is based on innovation and an eye for the trends of tomorrow. The fast pace of the market demands great vigilance and a high degree of flexibility. Constant supervision of development work and production as well as the company's representation in the market guarantees excellent product quality and forms the basis for continuing success.
"We have years of experience in the area of keyboards and mice. We've now put our experience to use in the area of gaming and are really proud to present an end-to-end line-up", explains PR Manager Steffen Soltau. "Even for those on a slightly tighter budget, SPEEDLINK makes it possible for customers to get hold of really high-quality gaming kit. And it all has a consistent look."
SPEEDLINK carries the following product ranges:
Notebook accessories: presenters, keyboards, cables and adapters, power supplies, notebook bags, mice, speakers, fans, Web cams, special accessories, mouse pads, headphones and microphones, media readers and writers, cleaning.
PC accessories: mice, presenter, headphones and microphones, Web cams, storage, mouse pads, speakers, cables and adapters, cleaning, special accessories, keyboards, sound cards, power supplies, graphics tablets.
Gaming accessories: PC gaming, mice, keyboards, game pads, joysticks, racing wheels, headphones and microphones, speakers, Microsoft, Xbox, Nintendo, Wii, Sony, PlayStation.
Sound: speakers, home, mobile, equipment, cables and adapters, sound cards, headsets, corded, wireless, microphones.
Tablet accessories: power, hard shells, input, cables and adapters, screen protectors, audio, headsets and headphones, speakers, cables and adapters, accessories, cases and skins, holders and stands, care.