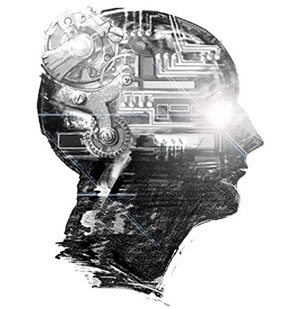 As the second largest continent in the world, and having the second highest population after Asia, Africa is a lucrative destination for innovation activities. The extended period of political stability and favourable demographic dividend has attracted billions of dollars in foreign direct investment across various sectors. Still, substantial space exists for faster innovations instead of long-term development projects.
New analysis from Frost & Sullivan, Innovations in Emerging Economies – Africa, finds that Africa is a hub for innovation in the automation and electronics, information and communication technologies (ICT), healthcare, chemicals and materials, and energy and environment sectors.
For complimentary access to more information on this research, please visit: http://ow.ly/IsAnc.
"Innovations in the ICT sector in Africa have been of considerable importance in making the continent one of the most promising emerging economies across the globe," noted Technical Insights Research Analyst Debarun Guha Thakurta. "Apart from product innovations driven by Mega Trends, several process innovations in the ICT domain, such as digital payments, e-health and e-commerce, have enabled the continent to progress quickly."
In the ICT sector, innovations that improve the governance and lifestyle of Africans to spread technology awareness through enhanced connectivity have been opening up economic opportunities. For instance, ICT-enabled financial services that widen the reach of banks have led to the development of new business models that leverage the flexibility of e-finance.
Through the use of local and foreign aid, the healthcare industry has also engaged in widespread innovation activity. Locally, innovations have focussed on the development of cheaper and sustainable devices and services, while global funding has focused on research and development (R&D) and heavy infrastructure development. Healthcare players across Africa have demonstrated particular interest in malaria treatment and vaccination, HIV/AIDS research, effective distribution of drugs and devices, and long-term investments in hospitals, research centres and educational institutes.
Much like the healthcare sector, the focus in the materials and coatings, as well as automation and electronics sectors, has revolved around the development of low-cost, sustainable solutions. However, the lack of a technology innovation culture in Africa compared to other parts of the world has slowed down the pace of innovation across these sectors. As such, the region needs to promote innovation at the university level to remain on par with their global counterparts.
The lack of access to funding has been another obstacle to technological innovation in Africa. As countries devote most of the available funding towards tackling poverty and providing basic resources to the population, there is limited financial support for technological activities. This, along with high levels of corruption, has prevented the continent from reaching its true innovation potential.
"Nevertheless, as low-cost, sustainable innovation gathers pace in Africa, companies across sectors could replicate these best practices in other emerging markets, where there is huge potential for companies to expand," said Guha Thakurta. "They can also employ reverse innovation, wherein innovations are tested and developed in Africa before being launched in the highly competitive developed markets."
Innovations in Emerging Economies – Africa, a part of the Technical Insights (http://www.technicalinsights.frost.com) subscription, provides an overview of the key innovations in the healthcare, ICT, materials & coatings, and automation & electronics sectors in Africa. Further, this research service includes detailed technology analysis and industry trends evaluated following extensive interviews with market participants.
Technical Insights is an international technology analysis business that produces a variety of technical news alerts, newsletters, and research services.