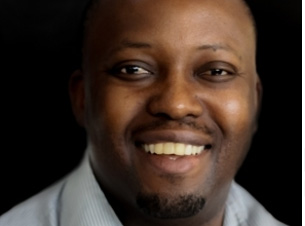 South African business are ramping up their efforts to roll out innovative new mobile apps, with 2015 set to see record activity, says Sochin Technologies.
"We're seeing a strong increase in interest from a range of sectors – from logistics to transport," says Daniel Gombe, CEO of Johannesburg-based customised technology and business solutions firm, Sochin Technologies.
"Unlike the trends a year or two back, when apps were often directed at customer experience, businesses are now looking to apps to improve workflow and overcome operational challenges. Companies want to address business process problems and improve their competitiveness, and they want to do so immediately."
Gombe says time is of the essence now. "Businesses identify a problem or see their competitors rolling out a new app, and they want to have their own new app up and running in under three months. Some are aiming for a new app rollout in as little as one month. Agility and speed have become critical."
Sochin, traditionally a hardware solutions company, has expanded its portfolio in recent years, to meet growing demand for customised software and applications from its clients – particularly in the mid-size enterprise space. Gombe explains that with time to market so critical to clients, Sochin has increased its local development capacity as well as partnering with a trusted offshore development firm, in order to accelerate solution development within clients' budgets.
"We expect to see more 'rush jobs' this year, which increases the need for best practice methodologies at every stage of development," says Gombe. He notes that rushed development can lead to flawed applications unless great care is taken to plan and test correctly.
This planning encompasses identifying exactly what the customer's goals are, engaging with the end users to identify their specific needs, and thorough testing at every stage of development. "It's about a partnership with the customer. If you fully understand the customer's needs, you are in a position to develop the right, fit for purpose application."
Gombe says that, typically, one business unit, such as marketing or operations, will be first in the enterprise to seek a new app to solve a business process problem or innovate in service delivery. Once their app is seen to be running successfully, other business units start wanting their own apps. "It becomes a rolling app development programme throughout the organisation," he says.