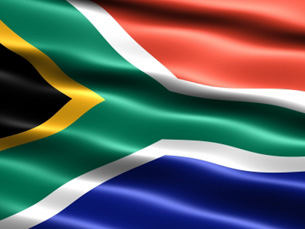 The Gauteng government has set aside more than R160 million towards revitalising the township economy.
In his State of the Province Address (SOPA), Premier David Makhura resolutely stated the administration's commitment to revitalise the township economy in order to address unemployment, poverty and inequality.
Expanding on the SOPA, the economic cluster of the province – chaired by MEC for Economic Development Lebogang Maile – said they have made inroads in this regard and plans are underway to realise this vision as outlined in the township economy revitalisation strategy.
In addition, the three metros (Johannesburg, Tshwane and Ekurhuleni) have set aside R3 billion, R22 million and R150 million, respectively, to support the township economy and the township entrepreneurs over a period of five years.
In Diepsloot, MEC Maile announced that about 160 township entrepreneurs involved in light manufacturing and other productive activities will benefit from the R1.6 billion investment in the Riversands/Diepsloot SMME Incubation Hub.
Seven new township hubs will be established in various townships in the province. The hubs will assist and support township businesses.
The new township hubs will be established in Ennerdale, Hammanskraal, Mabopane and Reiger Park.
Furthermore, the industrial Parks in Katlehong, Orlando, Residentia, Khutsong and Ennerdale will be revitalised, MEC Maile said.
The provincial government has also in the last three quarters made some strides on employment opportunities.
Launched in December 2014, three months ahead of schedule, the Gauteng provincial government's initiative that aims to give hope, skills training and entrepreneurship skills to 500 000 young people of Gauteng, Tshepo 500 000, is already making a difference in the lives of youth.
MEC Maile said the project has to date received a considerable number of applications through the job portal and a number of young people have already been placed in sustainable employment opportunities.
"Our government continues to report on work opportunities created and indications are that we are well on track towards the creation of the one million work opportunities we committed ourselves to through a more comprehensive and integrated Expanded Public Works Programme and  Community Works Programme by end of this term," MEC Maile said.
As at the end of quarter three, work opportunities created through the National Youth Service, Zivuseni programme, Department of Co-operative Governance and Traditional Affairs (COGTA) funded sites and with partners such as the Independent Development Trust and various non-profit organisations tallied at 165 516 inclusive of youth, women, men and people with disabilities.
On projects implemented through government's infrastructure capital works, the province has registered phenomenal progress.
Over the next four years, the Gauteng Provincial Government's total investment in infrastructure development will be more than R32 billion, while Gauteng municipalities will spend R94 billion over the same period. – SAnews.gov.za