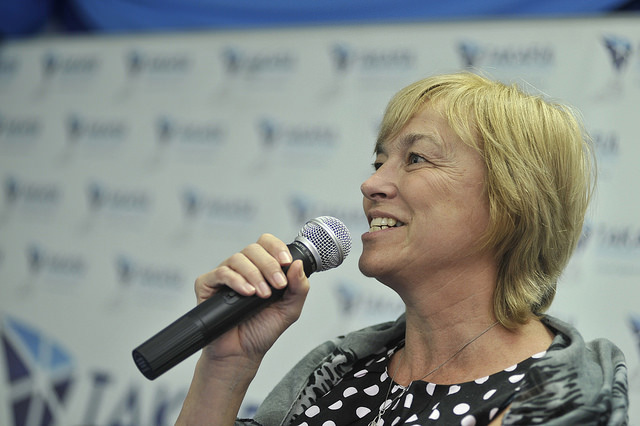 New Initiative designed to help farmers cope with Climate Change in Kenya  
The UKaid funded Finance Innovation for Climate Change has designed an initiative in Kenya that will help farmers cope with the impact of climate change. The initiative known as the Climate Smart Agriculture will provide loans to farmers, which will go into increasing production efficiency through soil testing analysis and soil fertility management, crop protection services such as weeding, pest/disease control, farm produce harvesting, among other techniques that will benefit small-holder farmers.
Speaking at the stakeholders' forum, the Head of Department for International Development (DFID –Kenya) Ms. Lisa Phillips said:
"This project presents major opportunities for providing solutions to help farmers cope with the impacts of climate change and improve Kenya's agriculture sector through water management and agricultural inputs. The agriculture sector is critical for the economy and jobs in Kenya but very sensitive to draught, rainfall variability and temperature extremes."
In Kenya, the approach to climate smart agriculture is consistent with the National Climate Change Action Plan (NCCAP), whose focus is increased productivity while strengthening resilience (adaptation); and where possible, in a manner that achieves carbon emission reductions co-benefits.
The UK's Department for International Development (DFID) Climate Change programme, contributes to the overall UK International Climate Fund (ICF) objectives on low carbon and climate resilient development. The programme covers four thematic areas; Climate resilient development (Adaptation); Clean energy/Low carbon development (Mitigation); Climate information and services (Modelling & weather forecasting) and Climate finance. The Finance Innovation for Climate Change Fund (FICCF) supports the scale up of challenging adaptation and mitigation projects using innovative financing instruments. The funds target the achievement of climate change outcomes particularly in adaptation to climate change and in the arid and semi-arid (ASAL) districts of Kenya.