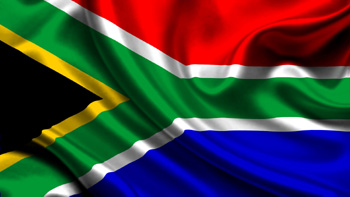 By- SAnews.gov.za
The Department of Trade and Industry (dti) is inviting South African companies to apply to participate in the 32nd Feira International de Angola (FILDA) Trade Fair, which will take place in Luanda, Angola.
FILDA, which will take place from 21-26 July 2015, is a popular multi-sectoral trade fair attended by exhibitors from different sectors including oil, banking, services, trade, communications, automobile, machines and equipment, and agricultural and farming products.
Last year, more than 800 companies from about 40 countries participated in the exhibition, with more than 50 000 people visiting it.
The dti will provide financial assistance to companies through its Export Marketing and Investment Assistance (EMIA) scheme to participate and showcase their products at the exhibition. The aim is to increase exports of South African manufactured products to Angola.
The objective of the scheme is to develop export markets for South African products and services and to recruit new foreign direct investment into the country.
Companies that qualify to receive assistance include small, medium and micro enterprises (SMMEs), emerging exporters, women-owned enterprises and large companies from logistics and infrastructure, construction (civil), energy (oil and gas), mining and capital equipment, Information and Communication Technology (ICT), and boat-building sectors.
The approved companies will be provided with exhibition space, freight forwarding of display material, air travel assistance and a daily subsistence allowance.
The closing date for receipt of application forms is 20 March 2015. More information can be obtained on the dti website: http://www.thedti.gov.za/invitations/FILDA2015.pdf
The Minister of Trade and Industry, Dr Rob Davies, says the FILDA will expose South African companies to trade and investment opportunities available in Angola and other countries participating in the annual exhibition.
"The dti is striving to facilitate economic development through promoting outward investment, intra-Africa trade, regional industrialisation and infrastructure development within the Southern African Development Community (SADC) region and the rest of Africa. FILDA will also be a good platform to promote South African manufactured products in the Angolan market and beyond," said Minister Davies.
Angola ranks as one of the fastest-growing economies in the world. Its high growth rate is driven by its burgeoning oil sector which contributes about half of the GDP and 90% of exports.
Angola's primary imports include machinery and electrical equipment, vehicles and spare parts, medicine, food, textiles and military goods.